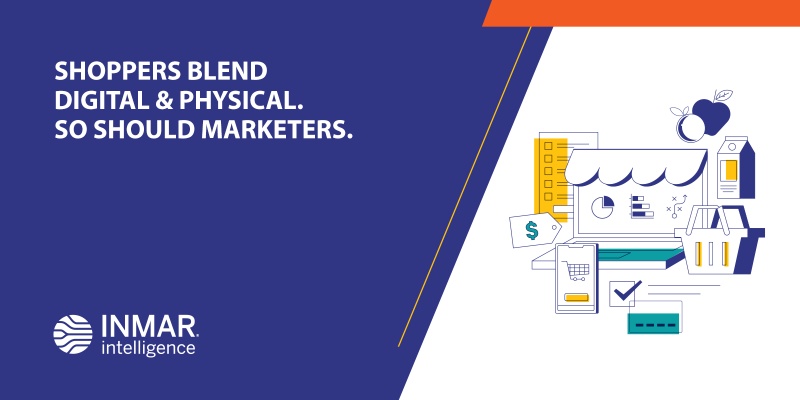 New year, new shopping norms! The past two years were a testing ground for a blend of physical and digital shopping, which will be standard practice in 2022. Why? Consumers have become increasingly comfortable combining the convenience of online shopping with the sensory experience of in-person browsing — and don't want to give up either. 
The blinding speed at which this shopping shift occurred has made access to evolving consumer data and behavioral insights critical for marketers. For those who pivoted quickly and survived, what's next? 
How can marketers manage the next wave of phygital commerce?
"Phygital" consumers have discovered they have the power to shape their own shopping experiences. Now, with over 70% of consumers estimated to belong to this "phygital shopper" category, marketers have no choice but to shift to a phygital-first strategy. 
While marketers have been vigilant about installing new technologies and functionalities on the digital side (especially during the initial height of the pandemic), many have mistaken reliance for enthusiasm. In truth, consumers miss shopping in brick-and-mortar stores and now expect a seamless, enhanced experience that marries their physical and digital interactions. 
Download our free report, and learn how to develop a phygital-first strategy that works. 
The Intersection of Physical and Digital Commerce: Let's Get Phygital highlights the themes of the phygital shopping revolution, identifies marketer misconceptions, and helps guide a working cross-channel strategy. In this collaborative output from Adweek and Inmar, you'll learn: 
What shoppers value vs. what marketers think shoppers value
Which commerce channels marketers and consumers consider most important 
Where marketers should be targeting future investments
How marketers can create the best possible phygital shopping experience for consumers
Download your copy of the report now!