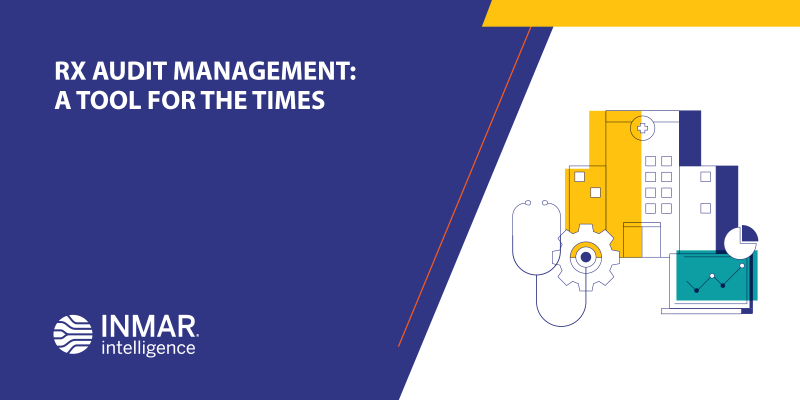 Payers and PBMs have demonstrated much needed flexibility during the Covid-19 pandemic and their willingness to accommodate pharmacies has enabled providers to successfully contend with any number of business and operational challenges. However, as progress against the pandemic continues to accelerate and focus returns to more "normal" business activity, the likelihood of increased pharmacy audits is growing.
 
This anticipated and aggressive assessment could put pharmacies at significant financial risk if they aren't properly prepared for the impending scrutiny. The good news is that Inmar has the tool that managers need to face this uncertain future and effectively respond to the incoming wave of audits -- Rx Audit Management. 

Built on standardized financial and accounting principles, our Rx Audit Management solution helps manage every step in the audit process and can significantly improve audit outcomes. And we have the numbers to prove it. 

Users of our solution have regularly achieved a 98% Audit Recovery Rate versus a typical recovery rate of between 70% - 80% for pharmacies not employing a dedicated solution. What's more, pharmacies employing Rx Audit Management are seeing an annual average savings of $32,000 per pharmacy location.

Featuring enhanced record keeping and audit tracking, our Rx Audit Management solution delivers robust "audit intelligence" -- enabling pharmacies to easily identify frequently targeted claims and take action to prevent future audits. At the same time, this comprehensive insight into audit activity informs more effective negotiations for increasing audit recovery rates and mitigating payer take-backs.

Preventing and responding to audits is a difficult enough task under ordinary circumstances but with pharmacies actively taking on additional duties in the fight against Covid-19 it's essential that managers have the means to streamline every aspect of the audit workflow -- from initial notification through final recoupment. It's a lot to ask but with Rx Audit Management it's a done deal.