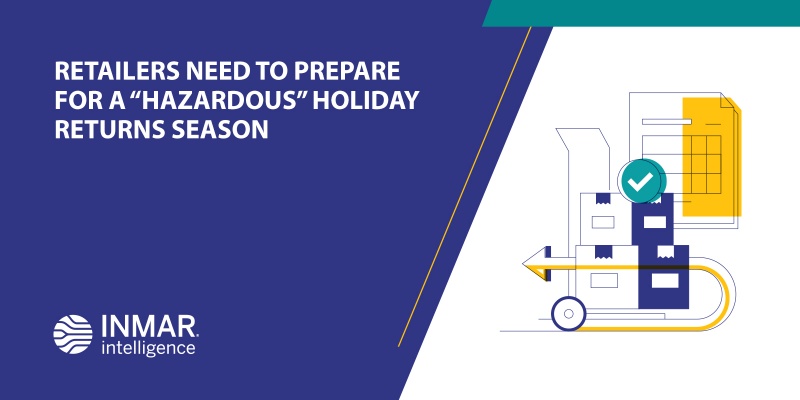 If you thought states were all-consumed contending with the coronavirus, think again. Even in the midst of the pandemic, environmental regulators and local governments are aggressively penalizing retailers for how they handle returns that are deemed hazardous under environmental regulations that govern the waste stream.  And the ongoing civil enforcement is costing merchants millions of dollars in settlements and fines. Millions.
With the Covid-complicated holiday shopping season promising to bring with it seriously heavy returns volume, retailers need to be equally aggressive in preparing for fully compliant disposition of haz product coming back. If not, they risk taking a hard hit to profits. The good news is that there are solutions to help mitigate that risk while protecting both the environment and profits.
California is setting the tone for enforcement.
Perhaps not surprising, it's California that's been ringing up the settlement register as of late -- collecting more than $6.25 million in fees and fines from three leading retailers since September. Most recently, Ross Stores, Inc. (Ross) was ordered by the Monterey County Superior Court in December to pay $3.335 million as part of a settlement of a civil environmental prosecution.
According to the Alameda County District Attorney, more than 441 Ross and dd's Discount Stores throughout the state unlawfully handled and disposed of various hazardous wastes and materials including electronic waste, cosmetics, batteries, mercury lamps, personal care products, aerosol spray cans and other toxic and ignitable materials.  
It was a similar outcome in October for Bed Bath & Beyond (including Cost Plus, buybuy BABY, Harmon, Harmon Face Values, World Market, and Cost Plus World Market stores) when they agreed to a $1.49 million settlement in Ventura County Superior Court after being accused of unlawfully handling, transporting and disposing of batteries, electronic devices, ignitable liquids, aerosol products, cleaning agents, and other flammable, reactive, toxic, and corrosive materials, at local landfills that were not permitted to receive those wastes.
In September, it  was Kelly-Moore Paints as they reached a $1.43 million settlement with 10 California counties to resolve allegations that the company disposed of paint colorants, paint, electronic devices, aerosol products, and other hazardous wastes into bins destined for municipal landfills not authorized to accept hazardous waste.
Inmar is leading the way in solutions.
Each of these cases involves similar allegations of improper management of common hazardous materials -- many of which you probably have in your stores and distribution centers right now and likely will have more coming back your way after the holidays. Are you sufficiently equipped to remain compliant?
If you engage with Inmar, now, you can be. 
As part of Inmar's RESKU Returns software platform and in-store wireless scanning tool, retailers can take the guesswork out of haz characterization. 
Employing our advanced decision guidance with the  industry's most replete haz classification database, RESKU Returns equips employees to quickly and easily identify haz returns for proper processing, with minimal training. Automated haz disposition decision-making guides employees in proper sorting, compliant disposition and documentation. Your store employees don't have to be hazardous waste experts in order for you to have reliable, compliant guidance to manage this expensive risk.
RESKU Returns easily adapts to any retailer's existing returns and haz disposal  process, either in stores or distribution centers where returns are processed.. At the same time, the solution's robust capabilities and flexibility ensure consistent execution without the need for on-site regulatory experts or a dedicated workspace. And that's in addition to RESKU Returns' primary mission to help retailers recover more on returns and greatly reduce processing and transportation costs.. 
Being proactive is cheaper than being reactive.
Cash-strapped states are growing increasingly aggressive in their environmental enforcement with investigations sometimes running for years, employing undercover agents and targeting multiple retailers simultaneously. The ROI on a good, compliant returns program focused on value recovery is far greater than most realize -- but add to it the risk mitigation of millions of dollars in penalties --money you will never see again -- and it just makes sense.
With the holiday returns surge driving retailers to move the mountain quickly, no one can afford to assume that costly risk when an easy haz scan can be part of your processing.