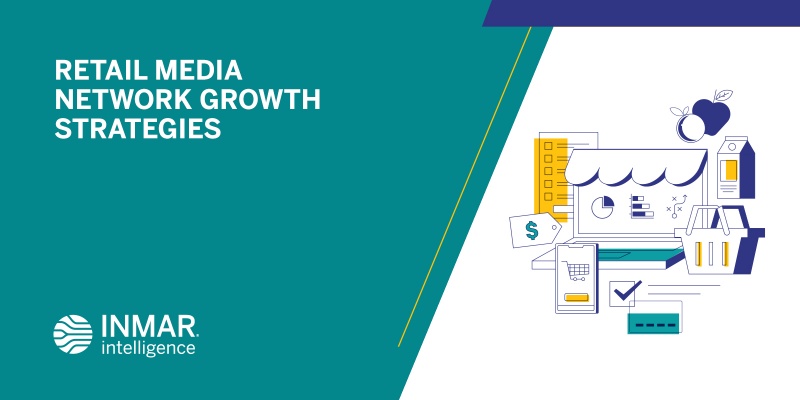 One of the key advantages of retailer or grocer-led advertising businesses, aka Retail Media Networks, is a ready pipeline of endemic customers. A significant portion of, if not all, retail media network revenue is generated from the brands and CPGs that sell products through their channels via trade agreements, marketing development funds, and other shopper marketing budgets earmarked to support that specific retailer. Understandably, sales strategies of Retail Media Networks prioritize these channels first.  
However, as endemic dollars reach a point of scale, businesses like WMG, Roundel, Kroger Precision Marketing, etc. are starting to set their sights on a potentially larger growth opportunity - national budgets at brands, CPGs, and non-endemics advertisers (i.e. advertisers that do not sell products at the retailer).
Here are some of the strategies they are investing in to tap into this incremental budget pool:
Building National Sales Teams
Retail Media Networks are investing in outbound sales organizations to solicit national dollars from brands, their agencies, or from agency investment teams or trading desks. Unlike the endemic sales teams that provide "sales support" to capture shoppers, these national sales organizations are "hunters," responsible for creating a pipeline of new revenue directly from brands themselves and/or agencies. Amazon is the most aggressive in this area - a quick search for sales positions at Amazon Advertising shows 134 open opportunities. 
Improving Self-service Capabilities
Digital advertising is no longer a managed-services industry. To gain greater transparency and control over their media investments, a large swath of national media buyers requires self-serve, "hand on keyboard" UIs where buyers can control campaign set up, manage pricing, and better view Return On Ad Spend (ROAS). To address this growing buyside requirement, Retail Media Networks are expanding their self-serve capabilities. For example, WMG recently announced their advertising partnership program which will allow buyers to access onsite inventory via UIs from vendors like Teikametrics, Flywheel Digital, and Kenshoo, among others. Meanwhile, Target and Kroger are using private marketplaces to allow buyers to "bring their own" self-serve DSP to buy and activate their audiences. 
Expanding Programmatic "Offsite" Offering
Programmatic offsite, or the ability to target ads to a retailer's audience outside their owned and operated website using ad exchanges, allows retailers to increase their advertising supply exponentially. To better leverage this opportunity, retailers are improving their programmatic capabilities to increase their revenue potential. Examples of Retail Media Networks exploring enhanced programmatic capabilities include: 
WMG recently ran a DSP "bake off" between The Trade Desk and Xandr to expand their capabilities.
Ebay advertising has released their new Advanced Audience Targeting system that will allow for programmatic execution without cookies. 
According to eMarketer, programmatic advertising now accounts for over 85% of all digital ad spending, so this will remain a high growth area for Retail Media Networks. 
Adding New Digital Capabilities to Tap into Social Media Budgets
The "traditional" definition of Retail Media Networks has been limited to primarily onsite and offsite (programmatic) ad placements. However, this definition ignores social media, leaving out a major channel for all consumers. To tap into social media budgets, retailers have expanded their Retail Media Network portfolio to include paid social, which gives them the ability to not only activate their audience data in social platforms like Facebook or Pinterest, but also leverage Influencer Marketing, the ability to use highly-curated groups of influencers to promote products.  
Expanding Utility of Their Attribution Products
Providing actual ROAS is a major value proposition of Retail Media Networks and one of the key reasons CPGs continue to invest in these new media businesses. Retailers are improving their capabilities in this area to provide sales attribution reporting (both e-commerce and in-store) in as close to real-time as possible to encourage continued investments from CPGs. In addition, to try and capture larger national brand budgets, retailers like Target and Kroger have expanded the utilization of their attribution reports to enable CPGs to measure linear and non-linear TV campaigns. 
For more information on Retail Media Network trends, strategies and best practices, please visit the Inmar Intelligence Retail Media Network Hub.
For more information on how Inmar Intelligence's Retail Cloud can help you launch and scale your own Retail Media Network, please visit Inmar.com or email us at solutions@inmar.com.