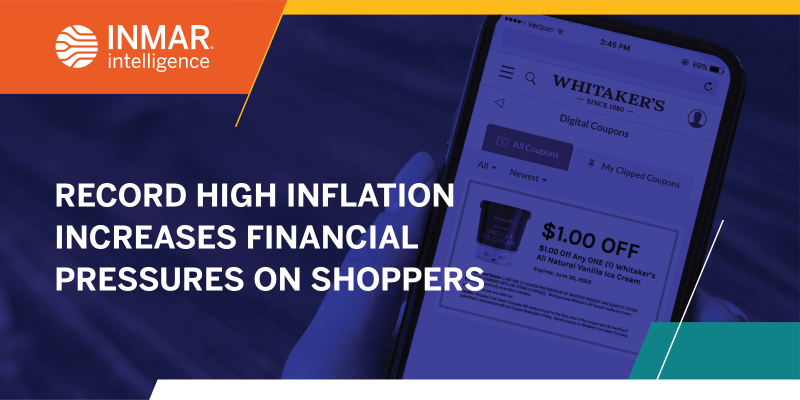 As prices rise, inflation grows, and supply chain pressures add to shopper woes, shoppers continue to turn to savings and change their purchase behavior. This has led to digital coupons increasing in popularity across almost all categories. Why? They're easy to find, easy to redeem, and can be personalized to meet a shopper's unique needs. 
According to our recent research, shoppers still love their brands — but are becoming increasingly open to trying other products at a better price. 
In Q4 of 2021, 70 percent of shoppers purchased an alternate brand than they would normally purchase, and 56% switched brands often
72 percent of shoppers who used a coupon in-store used a digital coupon
Smartphone use is becoming ubiquitous across generations, and so are digital coupons. Think only younger shoppers are moving away from paper? That's no longer the case.
In the past three months these groups have used at least 1 digital coupon:
50% of Boomers
71% of Gen X
74% of Gen Z 
82% of Millennials 
Personalization is the name of the game in today's marketplace.
With market conditions forcing shoppers into a price-sensitive perspective, personalization is going to be the main tool for marketers. For example, digital coupons let you use data to give just the right discount at just the right time. Whether you're trying to keep shoppers from going to another brand, win back customers who have already tried another brand, or simply want to stay engaged with loyal shoppers. It will be important to be surgical with your offers to meet your marketing objectives.  
GET YOUR FREE COPY OF OUR SHOPPER TRENDS FACT SHEET RIGHT NOW! 
It's packed with proprietary shopper behavior and trends data, showing how shoppers are changing their purchase behavior and that digital coupons continue to build momentum — making them an ideal tool, especially during inflation.