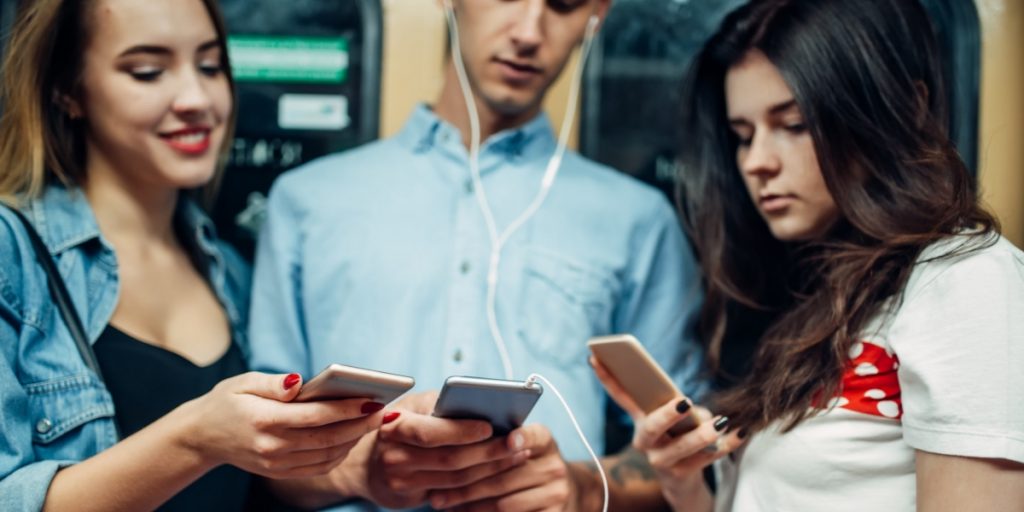 Adults have been challenged with how to connect with and understand youth, likely since the beginning of time. Whether parents, educators, social organizations...so many groups make genuine efforts to positively assist and influence this age group, yet often fall short. The overlay of two recent studies indicates the technology 84 percent of youth report they hold in their hands for more than three hours per day could prove to be a powerful key.
The first study conducted by GENYOUth, an organization focused on empowering youth and schools to improve wellness, focused on gathering data that can indicate how technology can be used to positively influence health. The second study, Inmar's 2017 Teen Shopper Study, provides insights into how teens view technology and the types of outreach that resonate with them.
While there are legitimate concerns about the time students spend on technology and the quality of what they access - we have never had more at our fingertips to reach them to affect positive outcomes. Inmar's study found that 76 percent of teens who participated received their first digital device by the age of 13. And, 80 percent reported that they use their smartphone most out of all their digital devices.
Not surprising is the finding that technology interest is high among students - they watch YouTube, listen to music, use social media, conduct research for school assignments, etc., but how does health and wellness technology fit in? Many of the students involved in the GENYOUth study weren't sure. Forty-one percent said technology doesn't help or hurt their health and wellness. How can new technology address this ambivalence and show them that technology can help benefit their wellness?
Hope lies in the fact that the GENYOUth survey data show a majority (82%) believe that taking care of themselves now will deliver future benefits and 53 percent said they are interested or very interested in health and wellness technology. Those are encouraging numbers.
45% believed that technology can help relieve their stress.
64% stated that they often use general health and wellness apps, including for stress management.
At the same time, we can't expect sites or messages aimed at adults to resonate with youth.
47% said they wish there were more health-related apps that were designed for themselves and their goals
42% agreed that health-related apps or devices should be designed for their age.
The real key is connecting in a way that is authentic, personalized and resonates with them - and data can help us know how to most effectively do so. For example, we very clearly heard through the Inmar Teen Shopper Study that they are skeptical about advertising. Seventy percent responded that banner ads are random, have only little influence, and they do not pay attention to then at all and 56 percent agreed that advertising is more manipulative than it is informative.
So, what do they trust? Forty-seven percent of teens in the Inmar survey received information about the latest and greatest technology tools and resources from social media influencers.
This is a very important insight. While the Inmar survey focused on shopping, it can be applied in other areas. There is an opportunity to reach youth with influencers who share health and wellness information and other topics important to young people in an engaging age-appropriate way. For instance, 66% of students frequently use apps that allow them to share/compete among friends and families.
So, with all of this information we learn there is an opportunity to provide what they are interested in - in ways that appeal to them - gamification, competitions and connection. What if we set our sites on becoming the generation that stops trying to talk at you - rather acting in a way that makes connections and builds trust to improve outcomes?