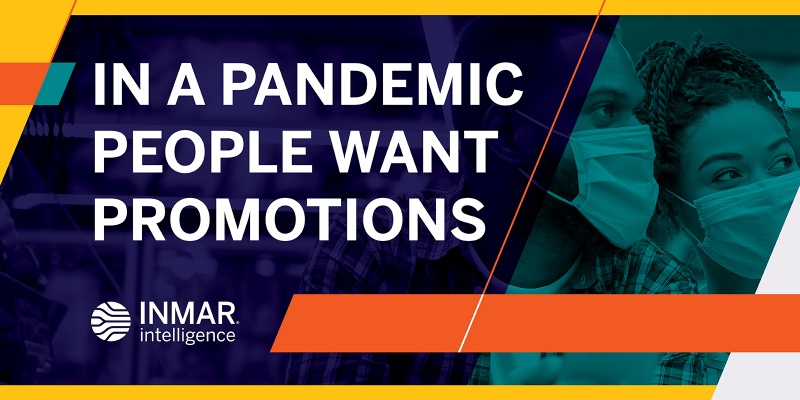 With additional stimulus still a question mark, and likely a "2021 thing," the economic pressure consumers are already feeling is growing -- alongside increased consumer demand for brands and retailers to help them stretch their grocery budgets. Promotions have not been a priority for many trading partners during these past months but data from our latest shopper survey shows that needs to change.
Cost conscious and deal hungry shoppers are looking for promotions that just aren't there; 80% reported they are actively looking for deals but 39.6% said there were fewer coupons available. This dearth of offers could be hurting already diminished store traffic as 59.3% survey respondents made it clear that coupons affect their frequency of shopping. The challenge is evidenced further with 36% of shoppers stating that sales and specials influence their choice of in-store retailer.
But, this is not a retailer-only issue. Brand loyalty took a hit during the earlier pantry stocking as pandemic-induced trial "complicated" relationships between shoppers and CPGs. And the effects of the involuntary, brand-indifferent purchasing linger as 70.6% of those surveyed said they are shopping for new items. And, among these shoppers, 83% will buy these new products again.
In order to retain these new loyalists or win them back to their earlier favorites, marketers are going to have to show shoppers some love when it comes to price because 61.5% have switched to cheaper brands. Everyday price competition isn't an option for every retailer but periodic promotions will go a long way in cementing and repairing relationships.
The bottom line is that now is the time for trading partners to (re) prioritize promotions. The demand is there; the need is there; and the sales opportunity has never been greater.