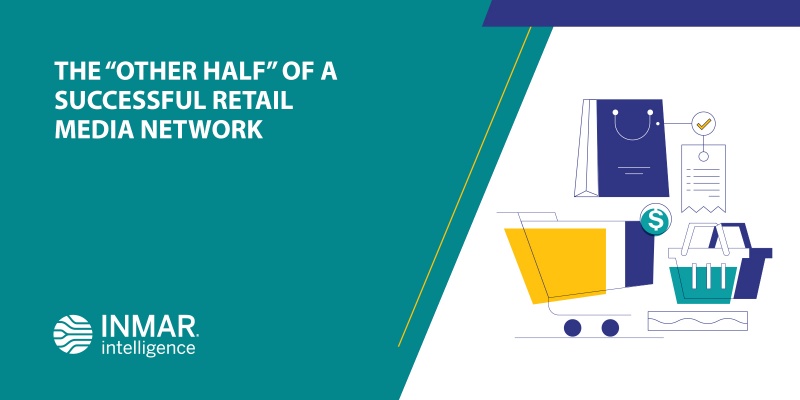 Retail Media Networks used to be narrowly defined as "paid ad opportunities on a retailer or grocer's owned and operated website," which include standard Interactive Advertising Bureau (IAB) ads, paid search placements, paid product placements, etc. These placements are attractive to advertisers because of their ability to reach active shoppers at the point of sale. However, scale can be limited since onsite ad opportunities are correlated with visits and page views. Although e-commerce is way up in the current COVID environment, there are only so many ad opportunities retailers can place on their e-commerce site before they start to disrupt the shopper's experience.   
Adding programmatic capabilities to their Retail Media Networks, aka- "offsite media," retailers can provide advertisers with increased scale without overcrowding their website with ads. It also enables the retailer to monetize their most highly valued marketing assets: their data. 
The basic framework of offsite media allows advertisers to leverage the retailer's 1st party data to target ads to shoppers, "off" the retailer's website, and on brand safe sites across the open web. The types of data that can be leveraged includes website browsing behavior, e-commerce transactions, and in-store transactions. 
A sound and successful Retail Media Network begins with effective on site ad placement. But, that is just the beginning. Adding off site media to a Retail Media Network will:
increase the value of the network to brands and advertisers;
enable greater scale and create additional revenue opportunities; and
expand consumer engagement and drive additional sales.
Fully developing both "halves" of a Retail Media Network is how smart retailers will build a successful advertising business.