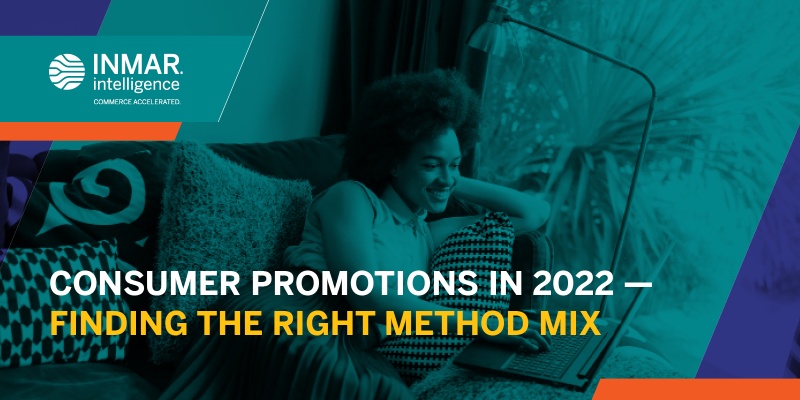 Digital transformation has changed life as we know it. From high-level business functions to everyday tasks, it touches all of our lives.
Many brands are jumping on board, as digital technologies can help engage shoppers quickly and effectively. But digital isn't the end-all-be-all — especially when it comes to promotions.
Consumer promotions are a critical part of brands' growth strategies, used to drive trial and foster loyalty.
It's crucial for brands to understand how to reach the most shoppers, in the most impactful ways. But, as it turns out, that can't be achieved through any single promotion method.
The rise of digital promotions was accelerated by the pandemic, and digital now holds the top spot as the most redeemed coupon type. However, in our 2021 survey of 1,000 grocery shoppers, 61% said they also used paper promotions in recent months, and nearly  90% expect to continue using a mix of digital and traditional promotions in the future.
Having heard so much about the "decline of paper promotions", what do brands do with this learning? How can "paper" promotions be used to complement digital efforts? It starts by arming yourself with the right data and insights.
In our new white paper Consumer Promotions in 2022 — Finding the Right Method Mix, we break down different promotion methods — including the wide range of traditional promotion methods — and provide powerful data and insights on how to leverage a mix of methods to optimize promotion efforts and drive new growth.
SIMPLY FILL OUT THE FORM FOR INSTANT ACCESS