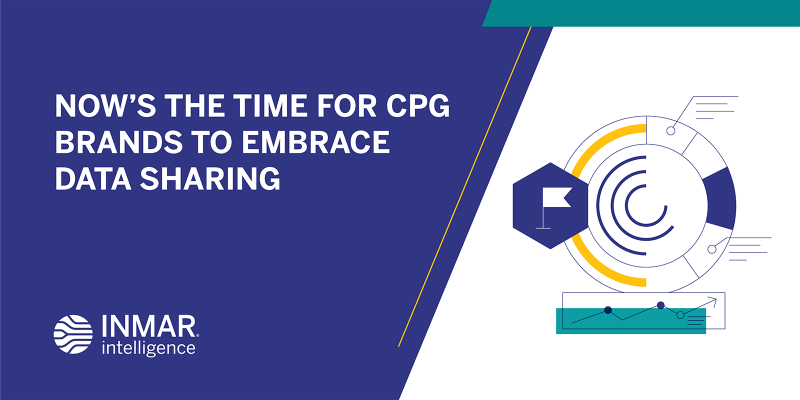 Recently, Digiday published an article reporting that CPG advertisers were increasingly seeking data relationships with retailers in an effort to "help ward off Amazon." And, that in this effort, brands were "trying to convince retailers to share more data with them." There's no reason to challenge the veracity of either statement but it could be effectively argued that the motivation behind CPGs pursuing greater data sharing with retailers is their growing, albeit diffident, recognition of the myriad marketing benefits that such sharing can generate -- in any competitive situation.  
At ownerIQ, we've seen second-party data strategies move more and more into the mainstream of the retail ecosystem as we've assisted an ever increasing number of brands and retailers to realize the mutual benefits of sharing and exchanging data assets with one another. Ironically, it's been in the grocery vertical where that sharing has lagged -- even as that's where it could be critical in helping brands and retailers in the space combat shrinking margins and growing competition. That needs to change immediately, and we're ready to help.
ownerIQ is a single-platform solution designed to help retailers and brands execute 1st and 2nd party sales-driving/revenue generating data strategies. At the center of our platform is the largest second-party data marketplace where brands can directly select or request data from specific retailer partners to better target their display ads and measure attributable sales.
We offer the most complete programmatic solution for brands, bar none. Our DSP feature set is built to support brands' direct to consumer and retail agendas. From programmatic advertising, to co-op programs, to monetization, to attribution, etc. we provide the exact framework needed to optimize any kind of data activation for brands and retailers.
------------
If you want to better understand how sharing data can enhance your shopper marketing, then please reach out to us here.
---
STEVE USTARIS
VICE PRESIDENT, MARKETING, OWNERIQ