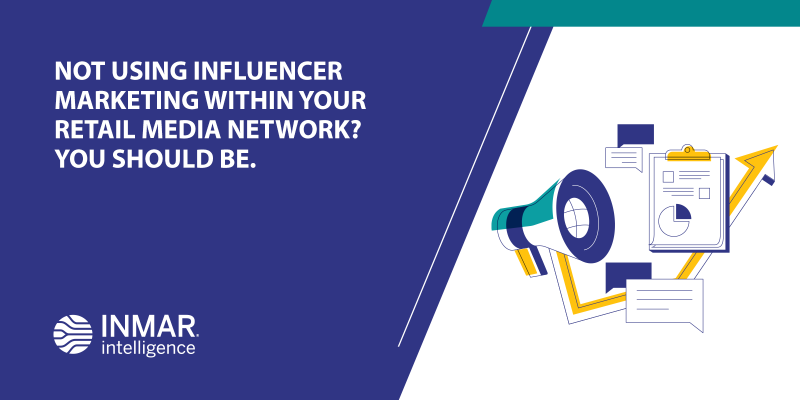 As retail media networks continue to gain traction and territory, spending on e-commerce sites and apps is expected to grow beyond the $22 billion mark in the U.S. in 2021. At the same time, influencer marketing is expected to be a $15 billion business globally by 2022. What do these two seemingly disparate things have in common? Smart retailers are combining them to drive even higher levels of shopper engagement and quantifiable ROI.
The retailers that are most successful with brand-supported, retail-centric influencer marketing will find a wide variety of use cases, such as embedding creators' content within their sites (i.e., recipe galleries, product tutorials on item pages), utilizing imagery as off-site media creative, or even methods of merging heavily engaged social content with in-store signage. Each of these placements can be monetized by the retailer, and brands benefit from the authenticity and efficacy of the content. In fact, per Statista, 80 percent of marketers using influencers find the tactic to be effective or very effective at driving intended outcomes. 
Want to know more? Read our recently published article in ANA.