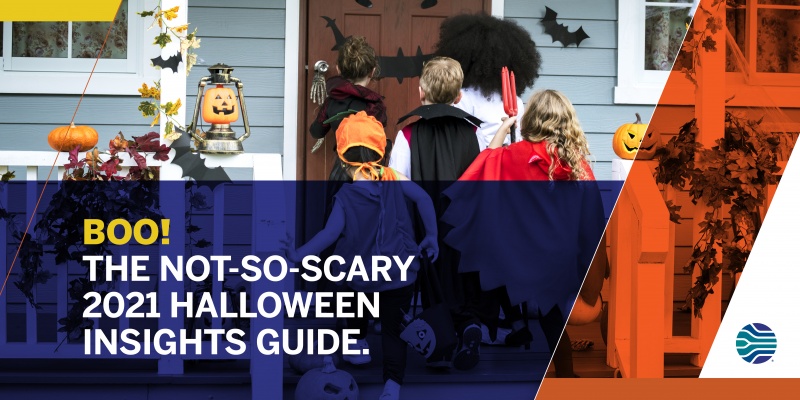 Halloween shopping season is just around the corner, but do you know how to reach Halloween shoppers? This year is going to be spookier than ever, with consumers planning to spend up to $92 each on decor, costumes, festive treats and beverages. 
Your Halloween shopper is preparing for a return to normalcy after a quiet Halloween last year. Fake cobwebs will be hung, pumpkins will be carved, and kids of all ages will inevitably want the costumes that are hardest to find. As a marketer, you have the opportunity to get ahead of the curve by discovering exactly what your target audience is planning this season.  
How do we think Halloween will look this year? Take a look at these stats:
According to the NCA, "State of Treating" report, 61% of shoppers changed up their confectionery purchasing patterns during the pandemic, 41% bought more value packs with individually wrapped treats, households purchasing chocolate and candy online at least twice in 2020 increased by 76%, and the annual online dollars per buyer increased by 14.3%. 
Projections indicate that candy sales will total $39.5 billion by 2025!
Armed with our search volumes and purchase data, marketers should create content around the themes consumers are most interested in — with a focus on convenience, promotion, savings and holiday preparation. Some consumers are preparing for a night out, while others plan to spend the evening in with a spooky movie. There'a an opportunity for marketers to reach both audiences with the right message, across social channels activated with the right timing. 
To learn more about all our tricks and treats for the Halloween season, Download the 2021 Halloween Insights Guide.