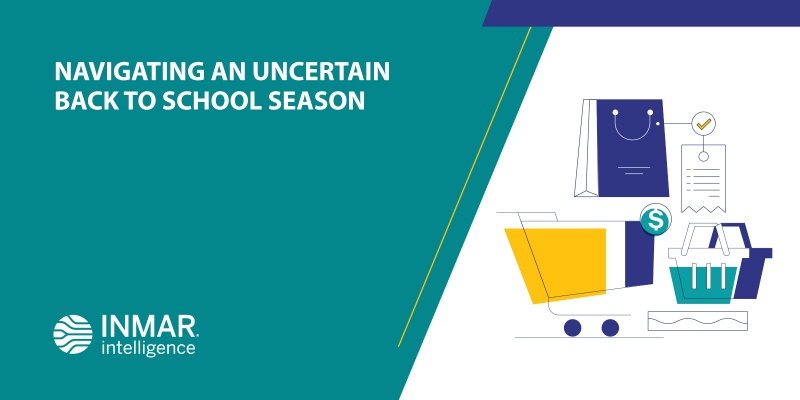 Even though 94% of K-12 superintendents aren't ready to announce when schools will reopen and exactly how they will do it, that isn't stopping back to school shoppers from planning their purchases. But, the items they are purchasing as well as when they are planning to shop will look different this season. 
To understand the shopping trends of the 2020 back-to-school season, Inmar analyzed data directly ingested from named retailers, brands and e-commerce websites in realtime via our analytic and conversion pixels placed across our partners' sites from homepage to checkout.
That data enables us to understand where users are shopping, what products and brands they are shopping for, what they ultimately purchase and how they behave across channels and devices. 
Learn more in our infographic below: