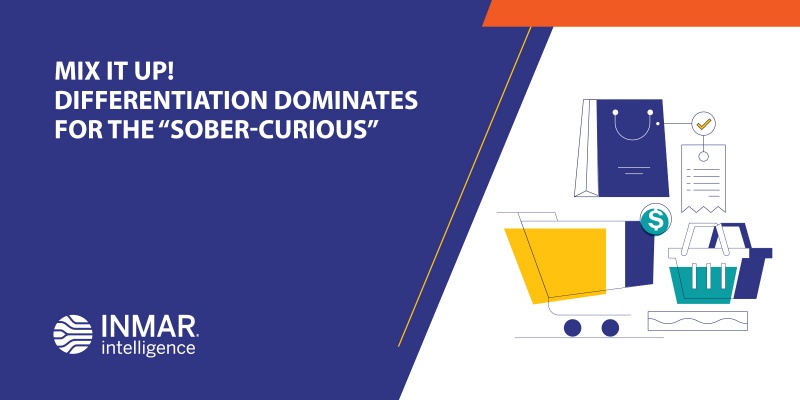 Believe it or not, despite the intensity and stress of the last few years, consumption of alcoholic beverages has been falling. For several reasons — from health and weight loss to general frugality — drinking-age adults have been shying away from hard drinks. Around 46 percent of people have recently purchased a non-alcoholic beer or cocktail, and alcohol-free bars are even starting to open in some cities.
"Sober Curious" is the term that's been floating around to define this lifestyle. It's not hinged on complete sobriety, but a consciousness surrounding the decision to drink alcohol. Indeed, this trend endorses the "option to choose, to question, or to change your drinking habits for health-focused reasons." In many cases, this is not a move to complete abstinence, but instead a focus on healthier habits. And the trend toward low- or no-alcohol is gaining popularity with an expected rise of 31 percent by 2024.
No, drinking is not going away, but today's consumers are more mindful of their consumption habits — and making more conscious choices about what and how they are drinking. Producers have noticed this shift, and many have also recognized the incredible saturation of options that shoppers see on store shelves. In response, some manufacturers are pulling brands from shelves to lean into a more focused, intentional approach catered to the Sober Curious. 
Consumers are demonstrating they have the power to shape an industry with their habits. The best approach now is to give them what they want — a more personalized, intentional experience with options that cater to their lifestyle choices. It may be a big ask, but it's possible and well worth the effort.
Influencers Craft Curated Content for the Sober Curious.
Social media offers a golden opportunity in the adult beverage space. Let's lay the foundation:
Here's where social influencers come in. Creators and tastemakers have found a way to approach consumers on the platforms they're already attached to, and have an uncanny ability to drive purchase intent. And the findings related to influencer followership and motivation are increasingly promising: 
Brands and retailers no longer have to solve the problem of connecting with audiences or attracting attention. Influencers are already making recommendations that drive purchases, and by activating these creators, it's possible to fulfill those consumer needs of personalization, focus, and differentiation. Those Sober Curious shoppers — who've tired of the standard beverages and seek unique cocktails, specialty drinks, and health-focused recipes — are listening to influencer recommendations. Through these influencers, it's possible to expand reach in the face of this downtrend in drinking. 
Data Enables Connections with Consumers
As easy as it is to set relevant, selected creators to task with tools like Inmar's influencer solutions, that approach isn't enough. You also need insights into the demographics and audiences you're trying to attract. And those insights come from data — the glue that holds the strategy together. 
Before initiating any campaign — influencer or otherwise — details about audience makeup, behavior, browsing habits, market basket items, and more are crucial for success. Access to these forms of data can make or break a campaign before it even launches. For example, in our recent Adult Beverage Persona Guide, we uncovered surprising details about fans of various drink categories: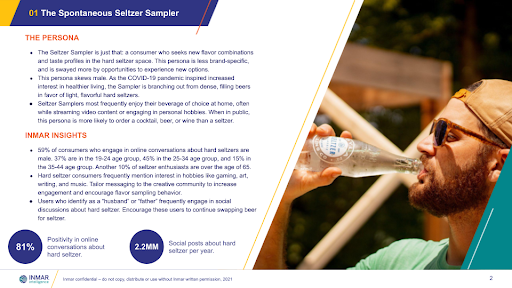 With these data-based insights, campaigns are better informed and more capable of attracting the right audiences to the right products. In one instance, we helped to activate carefully selected influencers in a campaign that resulted in 30% more time spent on content, 2.5x the media value, and 50% higher engagement for a national spirit brand. Another case saw influencers demonstrating recipes based on a specific vodka brand, a campaign that ended with a click-thru rate of 550% and engagements at 90% above the category benchmark.
As recipe variation grows in value and the number of alcoholic drinks declines, differentiation becomes the winning approach. Make an impact by speaking directly to Sober Curious consumers in language they appreciate, communicated by sources they trust. Pile on relevant data, and your strategy is unstoppable. 
FOR MORE INSIGHTS, DOWNLOAD THE FULL ADULT BEVERAGE PERSONA GUIDE TODAY!