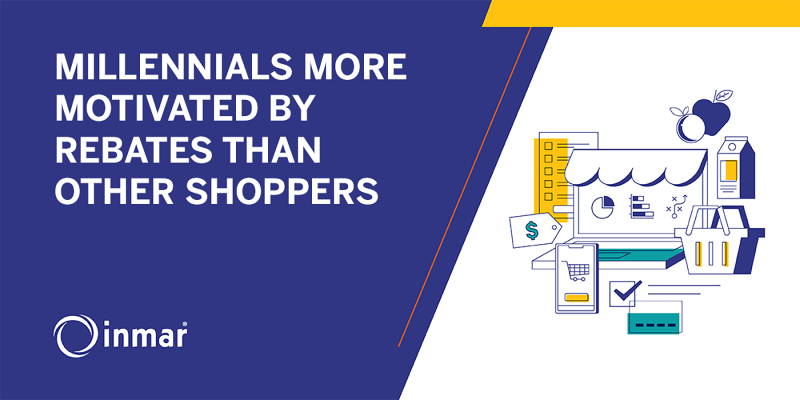 Manufacturer-funded rebates -- though underutilized by many marketers -- are highly effective in engaging millennials, generating significant promotion participation and driving accelerated and increased purchase among members of this sought-after shopper segment. This finding comes from a 2017 survey conducted by Inmar Analytics of more than 5,600 shoppers as well as Inmar's analysis of rebate activity from a sample of manufacturers across ten product categories for the years 2013-2017.
Greater proportional participation
Throughout 2017 Inmar asked shoppers who made purchases in 32 categories across grocery, health and beauty, and OTC pharmacy to report their behaviors and attitudes toward rebate promotions. Among millennials participating in the survey, 31 percent reported that they used a rebate. This is almost two and half times the proportion of Gen Xers who reported doing so (13%) and represents more than six times the participation of Baby Boomers (5%).
Overall, 16 percent of surveyed shoppers reported that they used, or intended to use, a rebate during their most recent shopping trip. And while that's a very positive number by promotion standards, the untapped participation potential is still very great and both retailers and manufacturers have work to do in order to grow shopper participation with these sales-driving promotions. That said, there may be a ceiling to potential engagement with this promotion method as 22 percent of the shoppers participating in the survey said they "never" use rebates. Whether this group could be otherwise motivated going forward remains to be seen.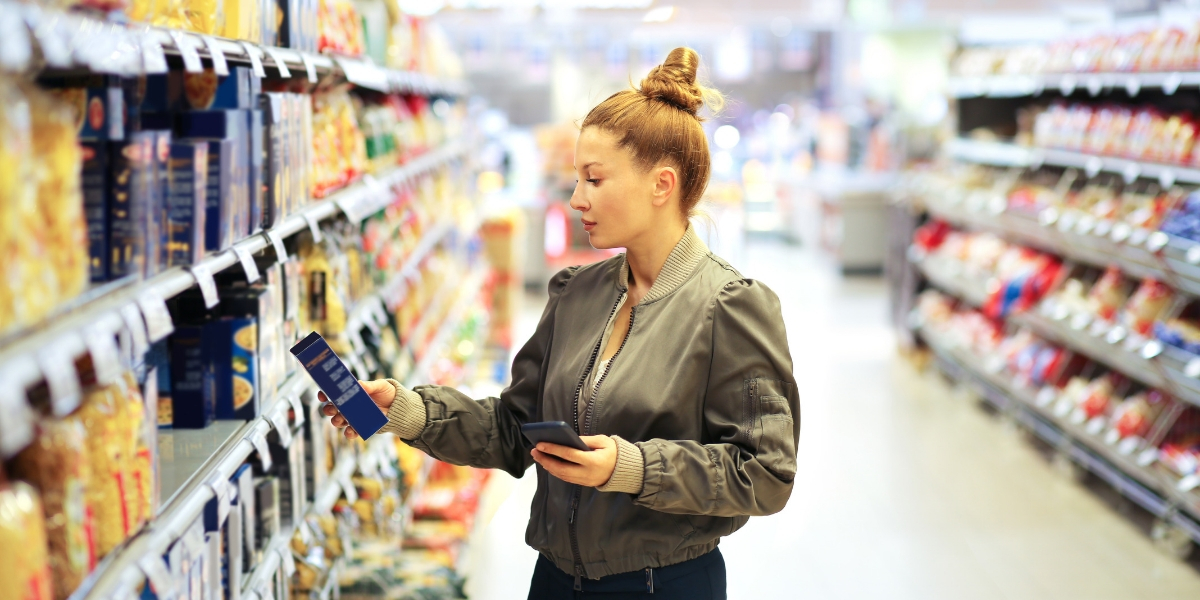 Online submission driving engagement
Of course, the promise of a reward is central to millennials participating in rebate promotions but indications are that their increased engagement with these promotions is attributable to the rapidly expanding availability of online rebate submission options. When queried about their actual or planned rebate submissions, 44 percent of millennials responded that they had made, or would make, their submissions via the internet.
This is not particularly surprising given this segment's facility with all things digital and their greater comfort sharing personal information. However, their willingness to wait for their rewards does seem to conflict with popular perceptions of a penchant for immediate gratification among millennials. And it may well be that the lack of awareness regarding this flexibility is causing less informed marketers to eschew using rebates to target these shoppers.
While GenXers and Baby Boomers are demonstrating not dissimilar enthusiasm for online submission, their lesser participation may have different origins given that the primary barrier to rebate use cited by 59 percent of survey participants was their inability to find rebates for the products they wanted to buy. Not every product is, of course, appropriate for this kind of promotion. However, in light of rebates' influence on purchase behavior, trading partners would be well served to be exhaustive in determining where rebates could be part of their shopper marketing.
Impacting buying behavior
Overall, 85 percent of shoppers reported that a rebate positively influenced their purchase behavior. This was particularly true among millennials as 31 percent of these shoppers who used a rebate reported that the promotion motivated them to buy the promoted product sooner than they had planned. At the same time, 30 percent of millennial rebate users said the promotion led them to buy more of the product than they originally intended.
In addition to influencing purchase behavior around preferred brands and products, rebates are an extremely effective tactic for driving new product trial among millennials. Inmar Analytics' shopper survey found that among millennials who reported that a rebate altered their buying behavior:
27% purchased an item for the first time;
26% bought a particular brand they would not have otherwise purchased;
24% switched back to another brand; and
23% purchased an alternative product within the brand they planned to purchase.
While these numbers are impressive, the influence of rebates is not universal. Baby Boomers participating in the survey were decidedly less motivated by these promotions than younger shoppers with 35 percent of Baby Boomers reporting that rebates did not change their purchase behavior in any way.
A tool for the times
Multi-functional and marketing budget-friendly, rebates have been used for decades by promotion-savvy CPGs to grow sales, boost product awareness, drive traffic for retailer partners and collect valuable shopper data. And, today, as trading partners pursue more effective and cost-efficient strategies for activating savings-conscious shoppers -- including rapidly maturing millennials -- these promotions have never been more relevant. New data around rebates and their demonstrated impact on purchase behavior argues for hesitant marketers to let go of past perceptions and rethink using rebates to enhance the marketing mix.