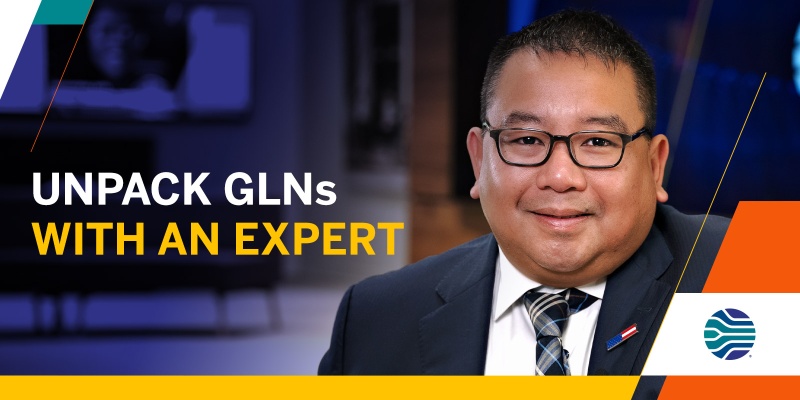 When it comes to tracking medication, transparency and accuracy are neck and neck in importance. Your pharmacy needs to be able to account for every ownership change during that drug product's journey. With confidence.
ACCURATE TRACKING REQUIRES BETTER FLEXIBILITY.
It's official. The days of relying on Electronic Data Interchange, or EDI, for tracking medication are drawing to a close. The GS1 Electronic Product Code Information Services (EPCIS) standard ensures drug product data will have a better, more flexible means of identification. One that's able to meet complex serialization needs. 
MAKE WAY FOR YOUR NEW 13-DIGIT UNIQUE IDENTIFIER! 
A Global Location Number (or GLN) is based on — and assigned to — your organization's precise location, and soon, every trading partner will need one. Inmar's own DSCSA industry expert Dwight de Vera, VP, Healthcare Intelligence, is demystifying the GLN in his latest video, where he covers:
What makes up a GLN
How it works
Steps to get one
Why it's necessary
Watch now to learn more about what's next in your pharmacy's serialization journey.
Still want more? Complete the form.