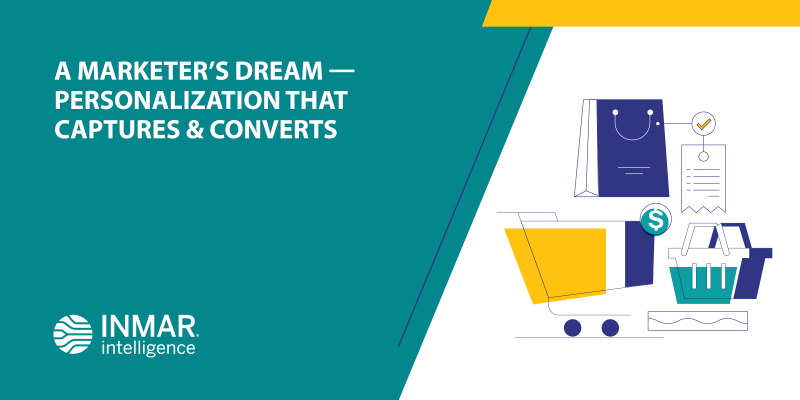 Through recent survey research, Inmar and Aki have found that about 75% of consumers are not fully satisfied with their recent shopping experiences. Thanks to a shifting, unpredictable economy and several years of changes to the consumer journey, the average person has become more selective — and seeks a better, more seamless experience. 
In their July 26th Commerce Week Workshop, Nicole Henry of Inmar and Caroline Capungcol of Aki explored the use of personalization to provide that experience. 
When done right, the effects of personalization are immediately apparent
86 percent of consumers say a personalized experience affects their purchasing habits with a specific brand or retailer
41 percent say that they'd spend more in a highly personalized shopping environment
This workshop gave marketers specific tools and approaches to better understand and employ personalized shopping journeys. And when attendees learned consumers are prepared to share personal data in exchange for better experiences, the potential of personalization became abundantly clear. 
The entire recording is available for free
Just fill out the form on this page, and you'll get immediate access to information like: 
When and where to deploy specific integrations to maximize conversion performance
What consumers prefer in terms of the usage of their personal data, and what they want in exchange
How to use a receptive, moments-based approach to marketing to offer a more personalized experience