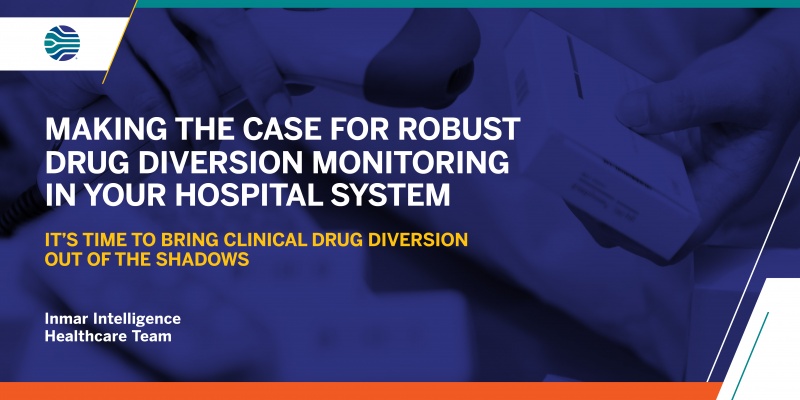 Clinical drug diversion is a growing problem for U.S. hospitals and healthcare systems -- putting lives and reputations at risk while costing providers millions of dollars every year. The illicit redirection of prescription medication from domestic healthcare facilities resulted in the reported loss of 148 million doses in 2019 and cost providers a reported $183 million.

Medication diversion must be recognized as not only a significant threat to operational integrity, patient safety and worker wellbeing, but also as an addressable priority; one that warrants immediate investment in its prevention and mitigation. That investment must be prioritized, in turn, toward proactive and predictive diversion identification and resolution driven by Artificial Intelligence and optimized through advanced analytics.

This whitepaper will help hospital and health system administrators gain insight into the capabilities and functionality of state-of-the-art drug diversion surveillance systems and understand the organizational commitment required to effectively prevent and consistently address drug diversion in the clinical setting.
Download the Drug Diversion Surveillance White Paper, Today!