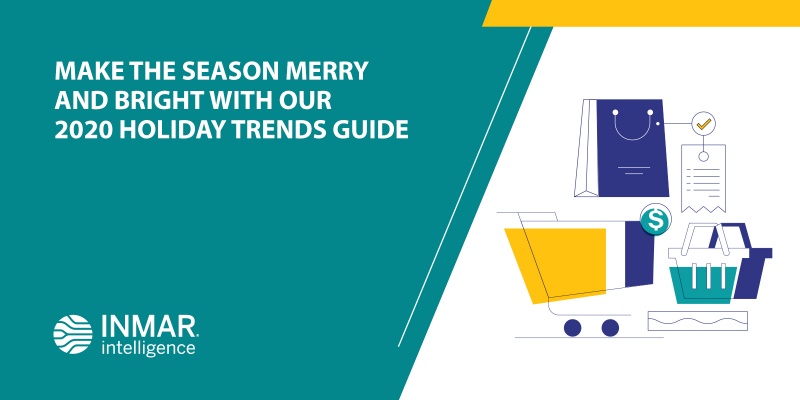 This year has been full of surprises, and the holiday season is not exempt from the unprecedented changes that 2020 has brought about. Some consumers plan to stick to tradition, while others are celebrating the holidays differently this year. 
The best way to prepare for a season of uncertainty is to start early. Understanding how shopper behaviors are changing and addressing those changes in your marketing strategy is paramount to a successful holiday season. 
In this guide we explore how the pandemic will impact the way consumers gather and host, how they plan their holiday meal and gift shopping and how they're going to mix new and old traditions. 
Hear from Inmar's Influencer Community: What are you most looking forward to this holiday season?
We have compiled a sleigh full of insights from our 2020 Holiday Shopper Survey, our PrescriptiveIQ ™ Holiday Trends analysis and our own marketing experts to help you meet your holiday consumers under the physical, or virtual, mistletoe. Download your guide today!