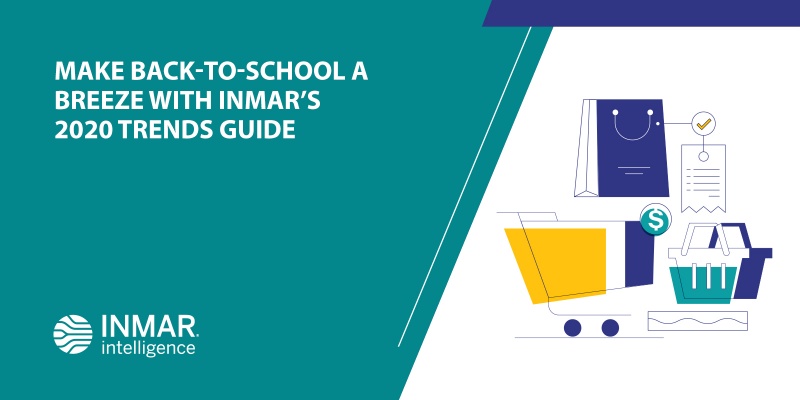 Although it is difficult to predict what the 2020 school year will look like, parents, teachers, and back-to-college shoppers are suiting up for their annual back-to-school shopping splurge. Whether utilizing curbside pickup, making purchases online, or shopping in physical stores, consumers are starting the preparation process now.  
While some school districts and universities have announced their plans for classes in the fall, many are still working through how social distancing will be included into their plans - either partially or fully planning to incorporate virtual learning into their curriculum, adjusting classroom layouts, and altering the rules around extracurricular activities. 
How will this mindset of uncertainty and incorporation of virtual learning affect what back-to-school shoppers buy, when they go shopping, and what channels they purchase? Will students be buying more supplies to limit sharing amongst students? Will more parents send students to school with homemade lunches rather than sending them into the cafeteria?
Inmar has compiled insights from our Back to School shopping survey, 2019 back to school shopping trends, and expert influencer advice to provide answers to these questions and many more as you create your marketing plans for the important 2020 Back to School season. 
If you'd like to talk to a solutions expert about how you can incorporate these trends into your promotion efforts, contact us today.