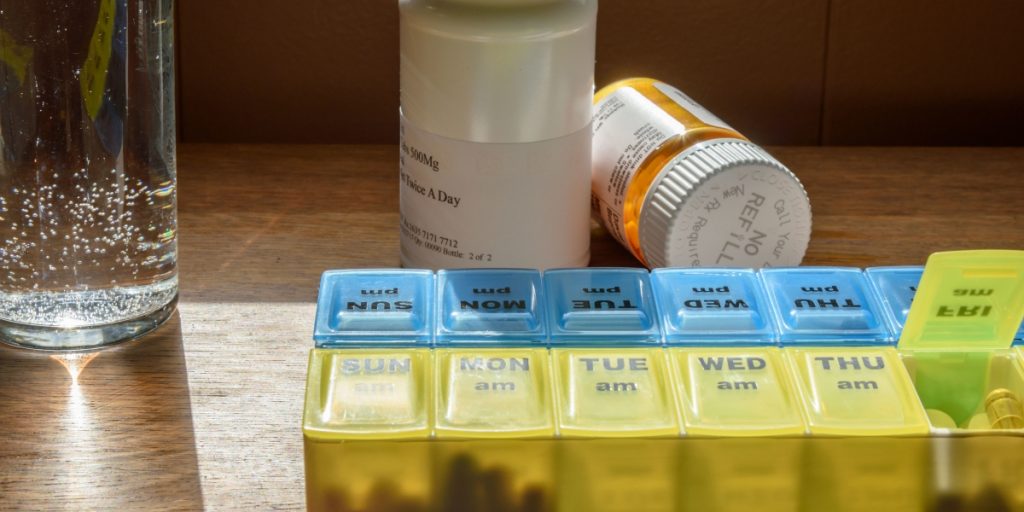 In late November 2013, President Obama officially signed the Drug Quality and Security Act (DQSA) into law. The compounding and track-and-trace legislation is intended to protect patients from improperly manufactured drugs while ensuring access to properly prepared compounded medication is not impeded. The first concern was the lack of a uniform track-and-trace pathway for pharmaceutical products. There were two overriding concerns that prompted the legislation. California has started implementing such a system which is becoming the industry standard due to the state's large market share. To prevent other states from introducing their own track-and trace system, the federal government has moved to develop their own system. The second concern was that manufacturing compounders have been subject to state and not federal law and began with Congressional hearings about manufacturing compounders after a 2012 meningitis outbreak was traced back to New England Compounding Center, a large compounder in Massachusetts. The legislation separates traditional pharmacy compounders (each drug produced for each individual prescription) and manufacturers who produce large volumes of compounded drugs.
The legislation calls for the creation of a track-and-trace system for the more than 4 billion prescriptions that are written in America every year, which helps to the safety of the drug-supply chain from tainted, adulterated or counterfeit product. The bill allows for the creation of a new consistent framework for tracking drugs from the manufacturer to pharmacy. It also includes stronger licensure requirements for wholesale distributors and third-party logistics providers and the establishment of nationwide drug serial numbers.
Within four years, all drug packages will be required to carry the serial number. Also, the legislation requires a lot-level tracking system four years after the law's passage and a unit-level tracing system within 10 years. While this will add more responsibility to pharmaceutical manufacturers, it will also allow regulators to keep better track of the pharmaceutical supply chain. A further effect will hopefully be the detection and prevention of counterfeit product and more visibility to other supply chain issues.
Under the legislation, the Food and Drug Administration (FDA) is required to issue guidance on meeting track-and trace-regulations within one year and within two years would need to establish a waiver process by which companies could become exempt from the regulations. However one of the most important factors will be how the federal system will override California's current track-and trace measures and ensure a single nationwide standard thus preventing manufacturers from adhering to two different sets of standards.
For compounding facilities, the legislation sets up a voluntary registration system for facilities to be inspected by FDA. To protect drug manufacturers, the law bans compounders from making "essentially a copy of a marketed and approved drug." Also, compounders will be required to report adverse events to FDA.
The new law also offers providers and patients better information about manufacturer compounded drugs by requiring FDA to publicize a list of FDA-regulated outsourcing facilities on its website. A new requirement for detailed labeling on compounded drugs was also included in the law. For patients, there is increased safety through FDA oversight of manufacturing compounders, more accessible information about compounders and a uniform track-and-trace system.
As the rules for the Drug Quality and Security Act are created, the effect of the law on drug manufacturers will continue to expand and at Inmar, we will be watching to find the best solutions for trading partners to remain compliant.
Until then, I would like to hear your thoughts on the Drug Quality and Security Act. Do you think a uniform federal law will provide a safer drug supply chain or should it be in the hands of the individual states? Please share your thoughts in the comments section below.
Topics