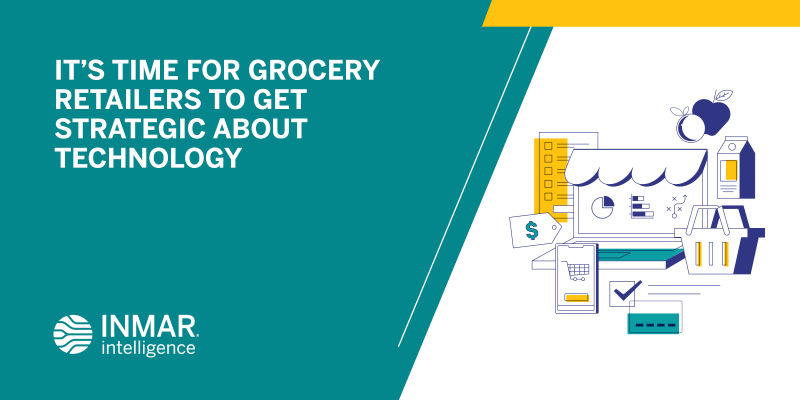 Our most recent Tech in Retail survey found shoppers actively advancing the ongoing digital transformation that is currently reshaping grocery retail. Regular, and increasing, technology use -- both pre-shop and in store by both younger and older shoppers -- presents retailers with an outstanding opportunity for deeper engagement and more consistent activation. However, retailers must be strategic in their technology investment as they contend with any number of pandemic-induced logistics challenges.
Retailer mobile apps are particularly popular with consumers, proving to be excellent tools for personalizing shopper communication. And grocers that ensure their optimum functionality will benefit significantly. Apps are not, however, the entire answer to either group's needs. Retailers must communicate with shoppers in all the ways they desire. Establishing seamless communication with shoppers across platforms must be the goal.
Much of shoppers' technology use is driven by their need for information and their want for inspiration. Delivering both are, again, opportunities for retailers to grow sales and build loyalty. Besides looking for deals, shoppers are now, more than ever, actively seeking information about the products they're considering purchasing, i.e. ingredients, nutritional data, etc. At the same time, they're looking for good-tasting, time-saving meal ideas. 
While these informational deliverables represent "standard" app content, they also lend themselves to timely and effective distribution via in-store digital displays and shelf tags. Surveyed shoppers expressed considerable interest in having these in place where they shop but retailers have not yet committed to their deployment.
Any perceived "hesitancy" on the part of retailers to further invest in new, additional technology that promises real return is entirely understandable given the current state of the marketplace. Historically focused on controlling labor costs, resource allocation and meeting the needs of shoppers in store, retailers are now largely consumed by trying to ensure fast, efficient and profitable fulfillment of the high volume of orders originating from shoppers' suddenly expanded use of already existing technology.
Still, retailers would be well-served to quickly find the proper balance between meeting immediate needs and making the proactive technology investments that will help them address future shopper demands.
Catch a brief overview of our Tech in Retail survey or listen to Jim Hertel's full podcast discussion below with Russell Redman from SuperMarket News regarding the state of technology in grocery retail.