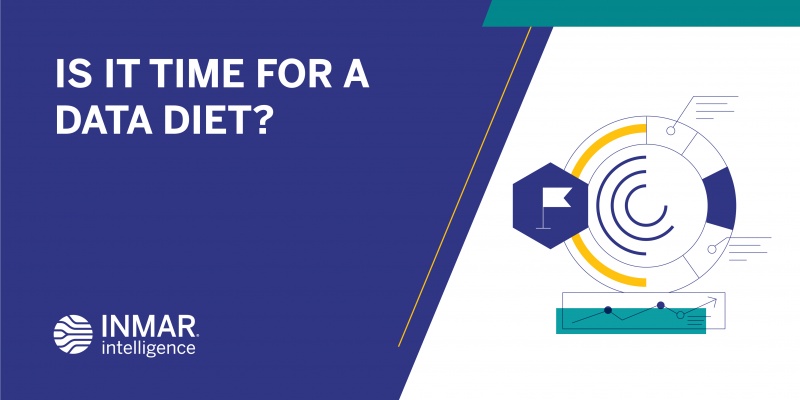 Find out how to get your data ready for summer advertising months in four easy steps.
Step 1) Assess Your Data Habits
With Spring starting, we're reminded that Summer and all that it entails is right around the corner. Many of us are noticing the few extra cookies from the holidays have settled into all the wrong places. Perhaps that new diet will help you shed those pounds in time to hit the beach, come Memorial Day? Well, as you start to assess the ways you can fix your food diet, maybe it's time to take a look at your organization's data diet, as well. Are you taking the time to cook up nutrient-rich 1st and 2nd party data strategies? Or are you still hooked on a quick and easy (but not always healthy) 3rd party data diet?
Step 2) Cut Down on "Takeout"
For a long while, the digital advertising industry has subsisted on 3rd party data segments to power media campaigns. Cheap, easy-to-implement, and quick-to-market, these segments bear a resemblance to the types of pre-made meals and takeout orders that we've all been guilty of binging on a few too many times. They're familiar and they don't force you to exert too much effort when you're already pulled in a thousand other directions.
However, as we all know, if you eat takeout and frozen meals every night, odds are you're not living the healthiest lifestyle. The processed ingredients are far from good for you, and generally don't deliver the nutritional value you need to get in or stay in shape. The same goes for your data. The "ingredients" of 3rd party data segments are similarly processed and provide no "nutritional facts" about the quality of the data being ingested into your campaign. As a result, leveraging 3rd party data can not only be economically inefficient – wasting impressions (and therefore money) on people who were incorrectly profiled or just aren't in-market for your product or service – it also don't return anything back to your retailer or brand.
Step 3) Invest in Healthier Data Strategies
If 3rd party data is takeout or frozen food, then 1st party data is fresh produce you can grow at home. The quality of the product reflects the level of care put into cultivating it – much like how a well-cared for tomato plant will bear proverbial (and literal) fruits, a well-cultivated 1st party data set can benefit retailers and brands for advertising and analytics alike. From more efficient retargeting to prospecting through audience modeling, a retailer or brand that develops its own data asset can leverage it to further a bevy of advertising goals.
Meanwhile, 2nd party data is more akin to the organic produce section at your local grocer. Much like the trend of farm-to-table food you can find in supermarkets, 2nd party data is transparently sourced and beneficial to both the consumer and the provider – retailers and brands that choose to share their data not only generally receive monetary compensation for the use of their data, but also reap the benefits of enhanced marketing relationships and campaigns meant to drive sales of their brand or at their retailer. This creates a sustainable data ecosystem where marketers know exactly what data points are included in their targeting. At the same time, retailers and brands can make use of the customer data they already collect in new and innovative ways.
Step 4) Make Your New Data Diet Work For You
Now that you've taken a look at how you can fix your data diet, the time has come to put this plan into action. At Inmar | ownerIQ, we've built a data marketplace specifically designed to serve up 1st and 2nd party data solutions for retailers and brands that can set up any organization for a healthier future. From a full-service DMP to help you organize and activate your own 1st party data to permission-based data sharing to provide advertisers with fresh, transparent 2nd party data, our CoEx Platform is effectively your Summer "Personal Data Trainer." If you're interested in learning how we can help you get your data in shape for Summer, schedule a personal platform demo with our team!
Check out our shareable infographic below: