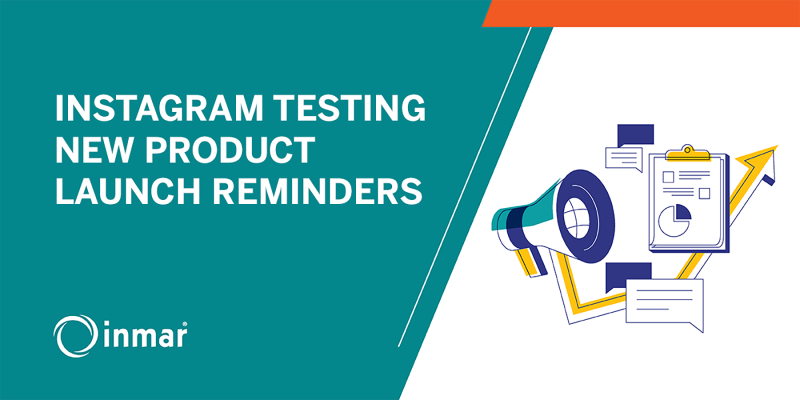 Instagram pushes the envelope on social shopping–AGAIN.
According to a recent article in MediaPost, Instagram is testing a new feature that lets users set alerts/reminders ahead of new product launches. I can see this working well for passion brands where dedicated fans rabidly await new flavors or special-release items that have been teased out in the market. Imagine knowing when Oreo launches a new, limited-edition flavor or receiving an alert before your favorite sneaker brand drops a coveted release! Sweet-tooth foodies, sneakerheads, and other perpetual hunters of the new and scarce should embrace the addition.
For creatives and brands, many of whom already use the platform to hype new releases, the value is obvious. Through product launch stickers in Instagram Stories and product launch tags, audiences will be able to discover, follow, and set reminders for upcoming launches. As those items become available, users can preview and purchase entirely within the app. This feature test is the latest in a series of moves by Instagram to transform itself into a major shopping platform.
Successful new product launches are critical for brands as the hurdles to gain awareness, trial, and traction continue to grow.
Instagram's base of 500 million active users is a great place to showcase new products. It's a coveted, digital-savvy audience, split evenly between males and females with 35 percent under the age of 35. Users aren't just active either, they're engaged. Pew Internet reported that 63 percent use the platform every single day and according to Hootsuite, 60 percent use it to discover new products. It's no surprise to hear that over 2 million brands are taking advantage of Instagram Stories.
Between shoppable posts, in-app checkouts and just announced features for new product launches, Instagram continues to lead the charge in social shopping.