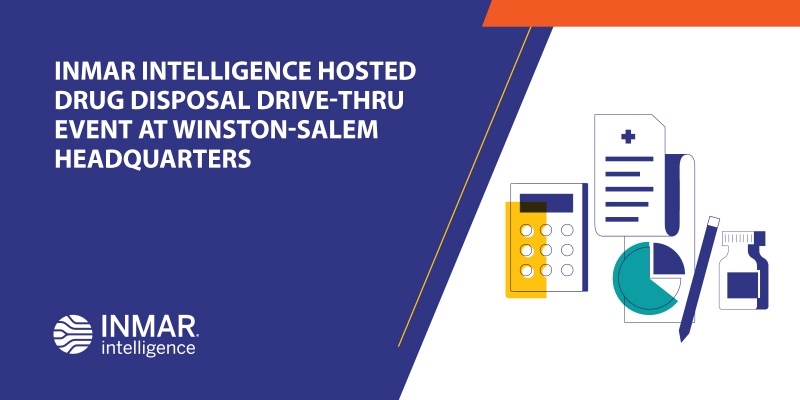 Inmar Intelligence, in support of the DEA's most recent National Prescription Drug Take-Back Day, hosted a consumer drug take-back event on October 24 at its Team Support Center in the Winston-Salem Innovation Quarter. 
The drive-thru drug drop off was a collaboration between Inmar, the DEA, the State Bureau of Investigation and the Winston-Salem Police Department, enabling members of the community to safely and conveniently remain in their vehicles while disposing of unneeded medications.
In just four hours, Inmar and law enforcement collected as much unused and expired medications as a typical pharmacy collects in six months.
National Prescription Take-Back Day is held twice each year (in April and October) and provides Americans with the opportunity to safely and securely dispose of unwanted and/or expired prescription drugs -- helping stop drug diversion and mitigating the environmental impact from improper drug disposal.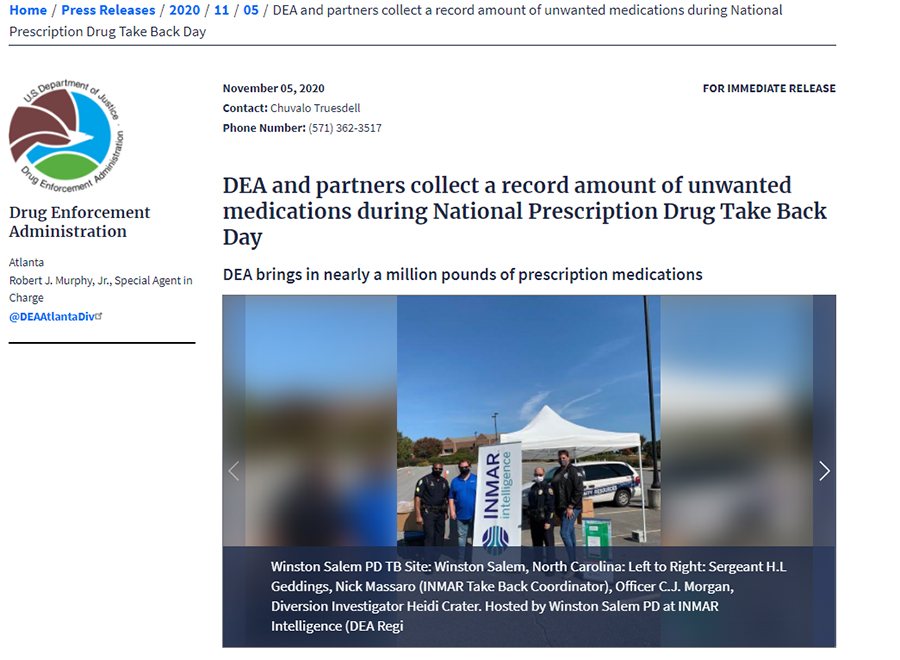 While the DEA's biannual efforts are critical, a recent study found that more than a third of participants said they kept their unused medications at home. Their most common disposal methods were throwing the drugs in the trash (27.5%), flushing (15.8%), and using a drop box (8.3%). Inmar is committed to continuous drug take-back through its LifeInCheck™ Consumer Drug Take-Back solution which has placed thousands of secure drug disposal kiosks in pharmacies and retailers throughout the United States for consumers to use every day.
For more information on the event, listen to Rob Zomak, our EVP, President, Supply Tech, discuss the details with NBC WXII 12.