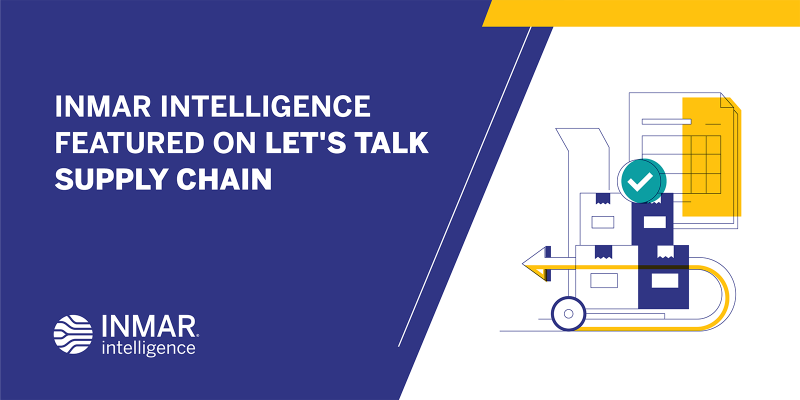 The fact that most companies focus a disproportionate amount of their supply chain resources on forward processes should come as no surprise. Managing returns and reverse logistics is hard on a number of levels. But dismissing their impact is a losing strategy. 
Returns are now a fundamental part of the shopping/selling process, critical to both customer experience and bottom lines. As ongoing disruption from e-commerce becomes the new normal, return rates, customer expectations and retail competition will continue to rise. In response, businesses are now looking at reverse logistics solutions to drive cost-reduction and sustainability efforts—crucial components of any supply chain initiative today. 
Rob Zomok, President of Global Operations at Inmar Intelligence, recently appeared on the podcast Let's Talk Supply Chain to explore the challenges retailers and brands face in 21st-Century reverse logistics. In his discussion with host Sara Barns-Humphrey, Rob explains why now is the right time for companies to take control of their returns. He lays out the challenges and stakes facing retailers, along with ways his team helps clients manage the journey—and save millions in the process. 
What makes Inmar Intelligence different?
World-class software, flexible resources, and a unique, singular focus help distinguish us from other reverse logistics providers. As Rob explains, "We wake up everyday to do this." 
In this episode we discuss:
[3.04] What is reverse logistics?
[6.50] The challenges when handling returns.
[10.56] Managing consumer versus wholesale returns.
[17.23] The potential ROI of returns.
[23.09] Why Inmar?