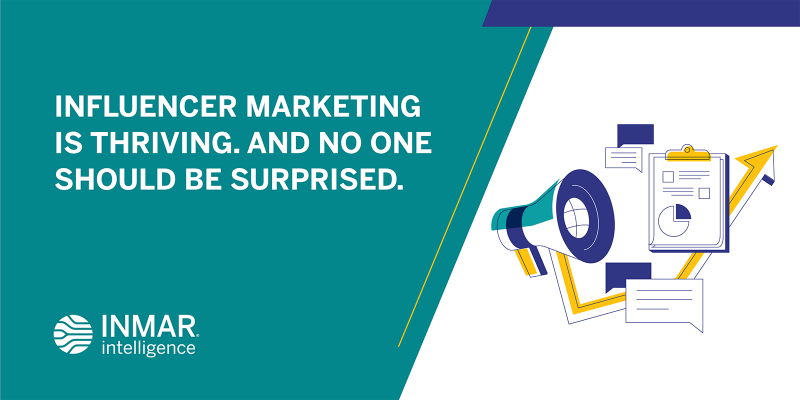 An article appearing recently on AdAge.com calls into question the legitimacy of influencer marketing as an advertising practice, expresses a complete lack of confidence in the tactic's efficacy and voices, unhesitantly, a general unease regarding the growing role that social media influencers have in marketing and advertising. Ouch!
While the concerns raised – the reliance on vanity metrics, lack of transparency and fraud – are nothing new, the tenor of the article is far too grim for an approach to shopper engagement that is only growing in popularity with the sharpest and most savvy brands in the marketplace. Would these disciplined marketers continue to invest in a strategy if they weren't fully satisfied with its effectiveness? That would be a "no."
It's true that employing user-generated content has presented a challenge to some in regard to trackable metrics, but to call influencer marketing "reckless" and "unproven" fails to recognize the advances in measurement and effectiveness that have been, and continue to be, made – advances that are enabling marketers to make smarter, better informed decisions about how to utilize influencers to engage and activate shoppers. 
And it's been Inmar Intelligence – through our Collective Bias Influencer Marketing platform – that's been at the forefront of bringing data-driven discipline and functionality to the industry. From using FitScoreTM, our proprietary influencer selection algorithm, to thoroughly vet influencers (for both effectiveness and adherence to FTC Influencer Guidelines) to the recent deployment of our industry-unique Cost-Per-View pricing model that delivers platform-verified views of influencers' content, we are the technology leaders in this space today and have been for the past 10 years. 
We were also the first provider to run a multi-category sales lift analysis (using retailers' first-party data) that measured direct sales impact for brands from influencer marketing. In the past two years alone, we have conducted this kind of attributional analysis for more than 150 campaigns. Just sayin.'
It's understandable that those who don't provide influencer marketing – and who are therefore missing out on marketing budget dollars because of it – would take a, shall we say, less-than-favorable position toward this powerful, if imperfect, promotional tool. But the success that companies of every size have had turning shoppers into customers through the intelligent use of influencer marketing is proof that the excessive criticism is entirely unwarranted.
---------------
If you'd like to talk about how data-backed,  technology-enabled influencer marketing can work for you, please email me at leah.logan@inmar.com.
---
LEAH LOGAN, MEDIA PRODUCTS & INFLUENCER
VP MEDIA PRODUCTS & INFLUENCER