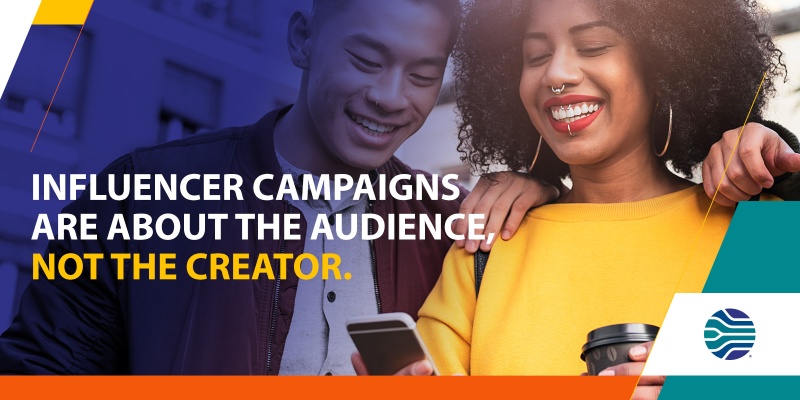 Ah, fall! It's finally the time of year when shoppers curl up on the couch with a blanket, a peppermint latte and their favorite device —  to start searching for holiday gifts, gear and goodies. Whether it's using Pinterest to comb through the latest in decor inspo, or waiting for Target to release the latest 'it list' for holiday toys, browsing time will again be on the rise. 
The vast majority of shoppers look to social media for product discovery and inspiration.
In our recent survey of 1,000 consumers, 42% said that a short-form video has driven them to purchase — almost double the effect of any other format. Platforms that are more browse-forward (like short-form video) rather than search-forward are dominating in the social commerce space. 
Standing out among millions of posts can be extremely difficult. Influencers with the right audience are the key to breaking through. 
Creators are the bridge between your brand's promise and consumers' expectations. For years, most marketers have focused on things like content aesthetic, creator demographics and overall brand fit, while missing a critical part of the equation — audience fit. It's one thing to ensure that the person representing your brand is an appropriate ambassador, but what if their audience isn't interested?
Think about choosing influencers the same way you'd put together a media plan.
It's not about the publication, it's about the visitors and their profiles. With over 70,000 audience attributes powering our FitScore™ matching methodology, we see daily how the lack of this data can severely impact the performance of a campaign.
Let's put audience insights into practice. Food and Beverage Brand A wanted to launch a campaign using influencers whose followers were female millennials who enjoyed holiday entertaining. Although Steffie seems like the perfect fit, Teresa is, in fact, a better fit to drive outcomes for the brand's goal.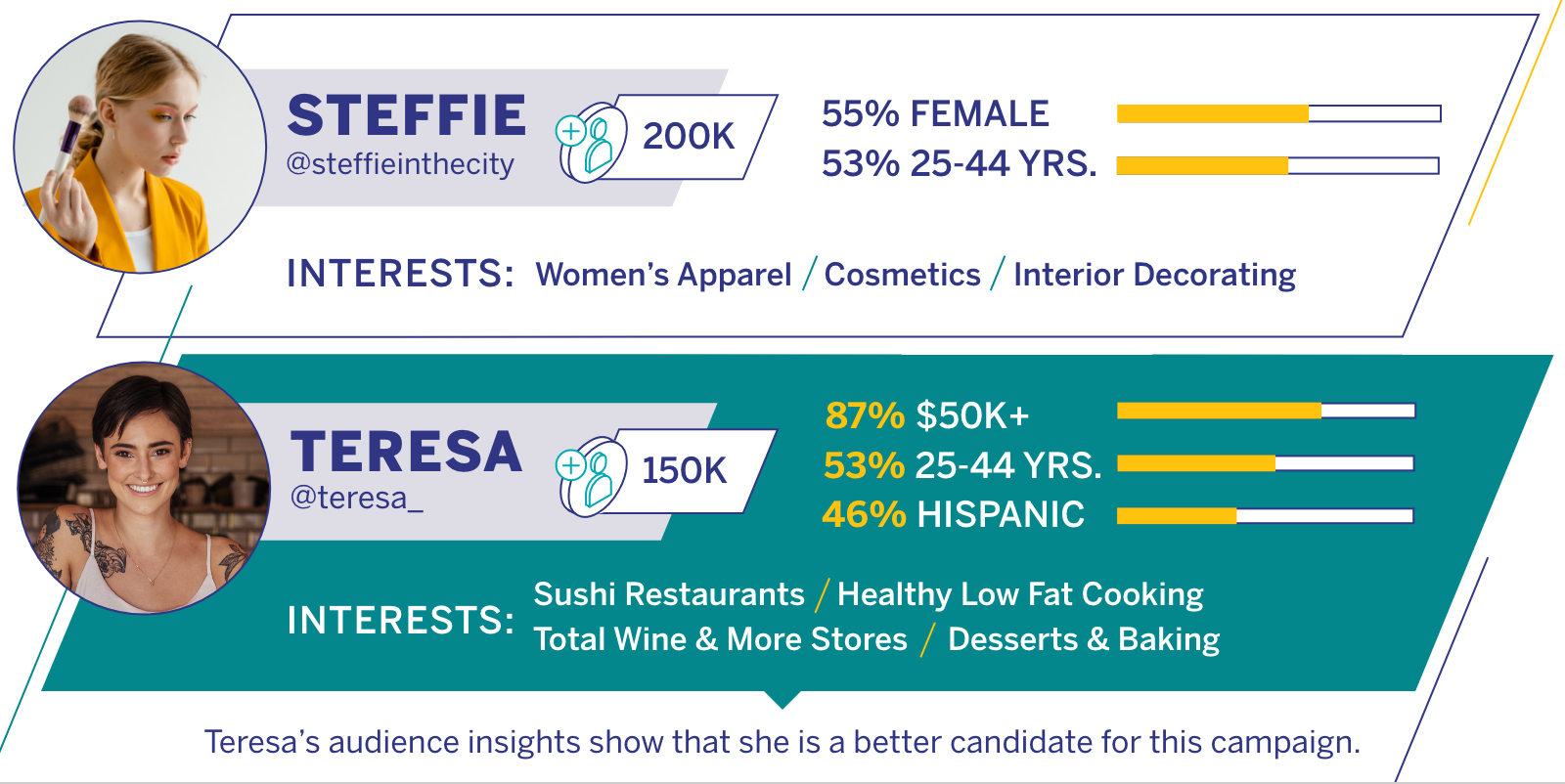 Let our dedicated casting team find the perfect influencer audience for your message.
There is, and always will be, an art to casting campaigns. Our team is equipped with data, experience, and the scale needed to create the perfect fit — and to make this holiday season a little more magical for everyone. 
Let us create the perfect influencer casting recommendations to align with holiday content your shoppers will actually want to watch. Reach out to your sales contact or fill out the form to the right to get in contact with a Solution Expert today!