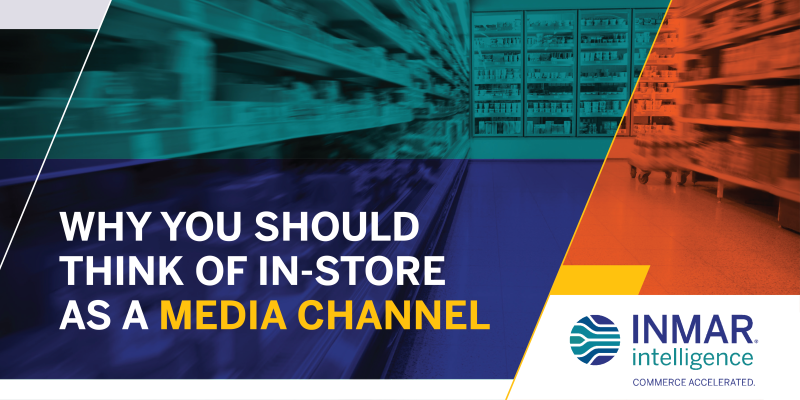 In the past decade, stores have become media outlets, engaging customers with ads, novelty, and interactivity like never before. Shopping experiences have changed fundamentally to reflect complex consumer needs and expectations, pushing physical locations to act as a media channel as much as an outlet for commerce. 
Physical presence wins shoppers
Amazon is exploring investments into physical department stores. If the global leader in e-commerce sees something in the channel it once threatened to destroy, there's probably something there. Thanks to more than a year of COVID restrictions, consumers have grown tired of shopping from behind a screen. After months of heavy online shopping and grocery delivery, shoppers have an appetite for shopping in person.
In-store messaging is ingested, and shoppers take action
Consumers are open to influential messaging and decision motivators at every stage of the path-to-purchase — especially while in the store. For example, our data shows that almost 90% of people build lists before visiting a store, but only 11% put brand names on those lists — meaning the brand they ultimately buy can be determined by the messaging they're exposed to while in the store.
The majority of shoppers (69%) recall seeing in-store product advertisements
69% of consumers who saw an in-store ad browsed the featured product on the shelf, and 61% purchased the product. 
53% of consumers recall seeing printed ads, and 15.56% recall seeing digital screen ads.
How you should be using the store as a media channel
While the task of developing innovative in-store strategies once puzzled many talented marketers, it's now possible to avoid falling into the common cycle of unintentional in-store neglect. With a healthy mix of data and creativity, the store can shine as an effective media channel. 
82% of purchase decisions are made while in a store. Are you ready to be in charge of those decisions? Our new white paper, Why You Should Think of In-Store as a Media Channel, outlines the four in-store focus areas you should give attention to. We've identified processes that work — and achieved significant brand sales lift and messaging impressions in the high millions for our clients. The store is the next great media channel — it's just waiting for proper recognition.
Download now!