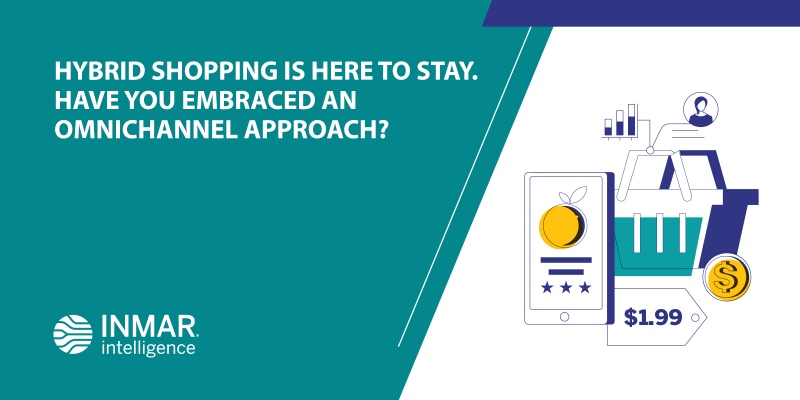 The grocery shopper journey is an ever-changing maze. With so many channels to choose from, it's difficult to keep up with the latest marketing and advertising tactics. And for those food retailers and brands trying their best to stay on top of things, it can be hard to get ahead. Customers change their minds about brands in a split second, and will move on to another store or brand if they don't feel like they are being appreciated or catered to — personally and seamlessly — across all touchpoints.
We recently participated in The Food Institute's webinar, The Future of Food Retailing and the Accelerated Digital Age, to discuss how retailers and brands can prepare for what's ahead and win customers' wallets. Here are some highlights from the webinar:
Today's hybrid shopping is not going anywhere any time soon.
The ability to provide a seamless and transparent customer experience across all channels is becoming mission-critical.
The digital age allows for the intelligent personalization and targeting across touchpoints that today's shoppers expect.
Brands are paying more attention to where their marketing dollars go, demanding attribution.
Want to learn more? Read all about The Food Institute Webinar.