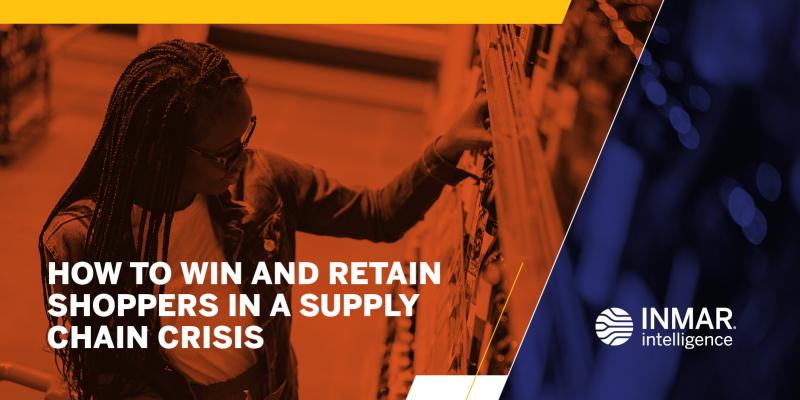 CPGS — DRIVE GROWTH IN UNSTABLE TIMES
If you're a CPG brand, chances are you're experiencing paralyzing challenges from current supply chain issues — out-of-stocks and at-shelf price increases. When faced with such challenges, brands often choose to eliminate national promotions until conditions improve.
But if your product is harder to find, costs more, and you aren't providing incentives, you risk losing or alienating valuable shoppers. A recent Inmar study found 80% of shoppers purchased a different brand than usual during Q3 2021, mainly due to out-of-stocks and price increases.
What if we told you promotions aren't part of the problem, but part of the solution?
By leveraging optimized promotions, brands facing out-of-stocks can deploy offers to specific regions, or even retailers, with ample stock — and easily adjust offers as those regions and retailers shift.
Through a similar targeted approach, brands can zero in on category buyers who are struggling to find, or afford, their typical brand and offer them the right promotion to gain trial.
Download our new white paper, How to Win and Retain Shoppers in a Supply Chain Crisis, to dive deeper into leveraging optimized promotions to drive trial and foster loyalty — even in the most uncertain of times.
SIMPLY FILL OUT THE FORM FOR INSTANT ACCESS