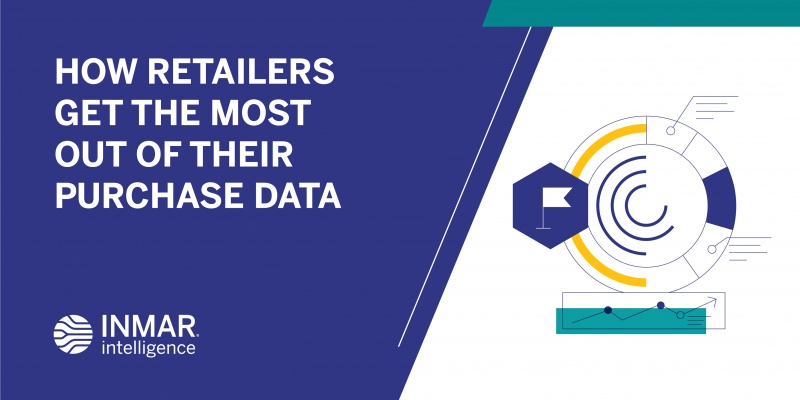 Learn how retailers are leveraging the power of purchase data to target, optimize, and measure their digital advertising.
In a recent study conducted by MightyHive, "The Data Confident Marketer," fewer than 1 in 20 marketers believe they've tapped more than 80% of 1st party data's potential. To address this "opportunity cost," many marketers at retailers and brands have invested in data management strategies, such as onboarding software that helps aggregate all 1st party data, unify user & customer IDs, and organize that data into segments. While this addresses the issue of collecting and organizing data, it lacks ways for the marketer to use this data in meaningful ways.
With the rollout of CoEx 8.0, we're working to make it easier for retailers and brands to leverage eCommerce and in-store purchase data across their digital marketing campaigns. Below are just a few real-life examples of how Inmar | ownerIQ has helped advertisers leverage their 1st party purchase data to enhance targeting, optimization, modeling, or attribution of their digital media efforts.
Use Case #1: Real-time in-store sales attribution reporting
A common problem in digital advertising is proving the connection between online ads and in-store sales. A retailer, frustrated with proxy-solutions like foot traffic studies or store sales lift tracking, turned to us to create a real-time report that measured the impact of their digital ad campaigns on in-store sales, down to the SKU level.
Leveraging the advertiser's CRM and in-store point of sale (POS) data, Inmar | ownerIQ's ID resolution solution connected the advertiser's POS data to actual customer IDs, which in turn were matched with a cookie ID and/or mobile ID. This enabled a connection to be drawn between ad impressions and in-store purchases. From there, we produced an in-store sales report that detailed the impact of digital campaigns on in-store sales. This report is updated daily and readily available in the CoEx platform.
Use Case #2: Programmatically optimizing media based on in-store sales
Without a clear connection between online advertising and in-store sales, understanding what leads to an in-store purchase can be close to impossible. As a result, these highly valuable offline conversions are left out of programmatic media optimizations, which rely almost solely on digital activities. Wishing to solve this issue, a retailer approached Inmar | ownerIQ with its CRM and POS data in an effort to enhance its programmatic media efforts.
With Inmar | ownerIQ's ID resolution solution, the advertiser was able to connect POS data with a customer ID and, ultimately, a cookie ID and/or mobile ID. This connection allowed our integrated DSP to include actual in-store converter behavior, provided on a daily basis, in its performance scoring model. This allowed the advertiser's media campaigns to more accurately optimize towards behaviors consistent with online and in-store purchasers.
Use Case #3: Converter-driven modeling
When building a modeled audience for advertising purposes, the stronger the base of the model, the better the model will likely perform. A consumer electronics brand looking to prospect for new customers turned to Inmar | ownerIQ's audience modeling solution to find shoppers who were likely to convert.
After passing us a file of confirmed past purchasers from both the brand's eCommerce site as well as product registrations from retailers, the brand constructed a base audience in the CoEx platform's audience segmentation tool. This audience was then used as the seed to build a scaled out model of shoppers that exhibited similar product and brand interactions. The brand was able to control the balance between accuracy and scale of the model, which was then used to activate in a media campaign.
Use Case #4: Convert into high margin advertising revenue
Finally, one additional benefit of organizing your 1st party data is that it can be turned into an addressable asset that can be monetized via advertising revenue. One retailer, who already shared its website visitor data with key marketing partners, wished to also make its purchase data available for targeting, optimization, and reporting.
Using Inmar | ownerIQ's full ad stack to convert their online and in-store purchase data into a digital advertising offering, the retailer was able to expand the quantity of its available data assets while also dramatically improving the quality. Using CoEx's DSP, brand advertisers were able to activate co-branded programmatic campaigns against actual purchase segments from the retailer and receive SKU-level reporting on attributed online and in-store sales.
Interested in learning how your organization can leverage its 1st party purchase data to enhance its marketing efforts? Schedule a call today to learn how you can get started onboarding your data with Inmar| ownerIQ and maximizing the value of your data.