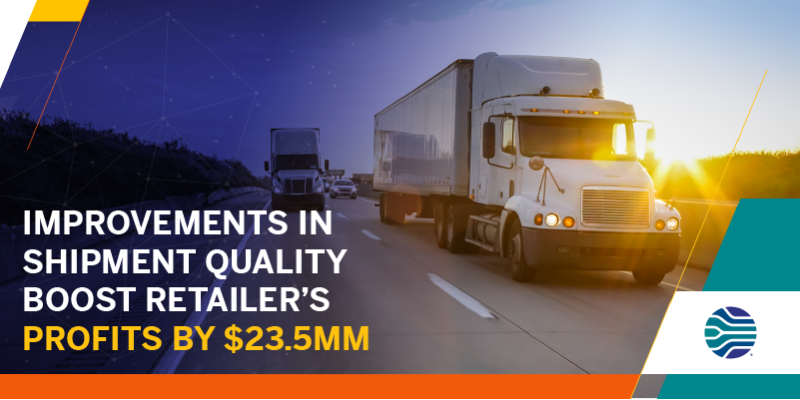 A major national retailer was in trouble. Quality issues with their shipments were delaying speed to shelf and negatively impacting their customers' buying experiences, resulting in profit erosion. They needed a solution.
Having a flexible data platform means better transparency, and more control.
And in this case, both were exactly what this retailer needed to upgrade their inbound and outbound shipment quality, killing three birds — delay, poor experience, and waning revenue — with one solution.
Efficiency is so much easier to accomplish with great analytics.
See how Inmar's Supply Chain Performance Analytics team used benchmarking, audits, photos and analyses of more than 50 KPIs to create a flexible data platform for this retailer. Even better, how that platform helped them capture $23.5 million in lost profits and obtain an ROI of 5.8x.
DOWNLOAD OUR FREE CASE STUDY TO GET ALL THE DETAILS!