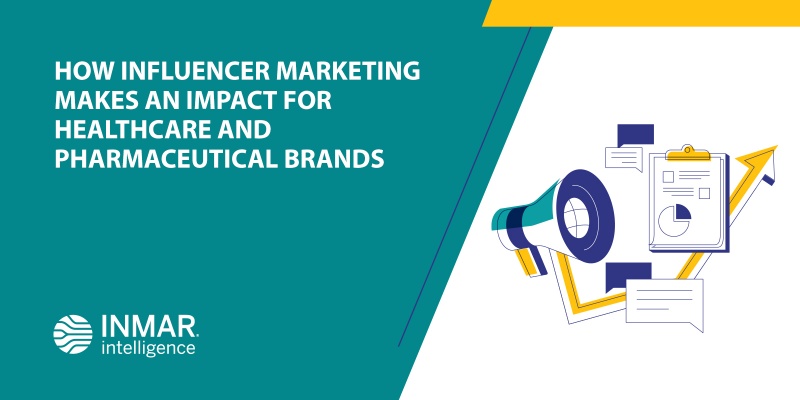 In an increasingly digital world, consumers are turning to social media for inspiration on topics ranging from workouts to shopping to hosting — and even healthcare advice. In fact, 90% of 18-to-24-year-olds surveyed said they would trust medical information shared by others on their social media networks. Given this increasing comfort with digesting healthcare advice from social platforms, healthcare and pharmaceutical brands have an advantageous path ahead of them — by incorporating influencer-created content into their marketing strategy. 
Working with healthcare influencers generates consumer trust 
Healthcare influencers — influencers who are actual healthcare professionals — can be a vital source for instilling trust in healthcare brands, pharmaceutical companies, or even hospitals. In a recent consumer study about COVID-19 information, Inmar found 81% of consumers would be more willing to trust healthcare influencers over other types of influencers. 
In addition to following healthcare influencers, consumers also refer to a hospital's social media pages when evaluating its quality. Studies have shown that hospitals' or medical centers' social media presence can greatly enhance their image and visibility. In one study, 57% of consumers said that a hospital's social media presence would strongly influence their choice regarding where to go for services. A strong social media presence was also interpreted by 81% of consumers as being an indication that a hospital offers cutting-edge technologies. Indeed, incorporating influencer campaigns and establishing a strong social media presence can be a powerful tool to attract potential patients. 
Consumers turn to influencers for health and wellness inspiration  
While consumers aren't typically looking to social media influencers for expert advice on healthcare information, they are still expecting influencers to showcase their personal health and wellness experiences. In fact, 40% of people said information found on social media affects how they coped with a chronic condition, their view of diet and exercise, and their selection of a physician. Influencers' voices matter in the minds of consumers, and influencers' authentic experiences shared on social media resonate with their followers. Taking their engagement with influencers further, 39% of consumers even act on (purchase, research, spread the word, or consider) influencer posts about health and wellness. 
We use data to design smarter influencer campaigns for Healthcare and Pharmaceutical Brands 
Finding and securing the right creators is a critical element of influencer marketing. Leveraging FitScore™, our proprietary influencer selection algorithm, we only source qualified, legitimate, and brand-safe talent from our community of influencers to develop authentic connections shoppers will trust. Reflecting on metrics such as brand fit, geographic and demographic fit, performance on prior campaigns, reach, and audience traits, Inmar effectively vets candidates and predicts performance using proven algorithms. 
Aside from connecting brands to the right voice in our influencer community, we also utilize point of sale and social listening data to aggregate relevant consumer insights. For example, our PrescriptiveIQ™ insights platform revealed these key insights for healthcare and pharmaceutical brands related to cough, cold, and flu social conversations and purchasing habits: 
Between Aug 1, 2019 and July 31, 2020 approximately 83K posts discussed cough, cold, and/or flu. These convos were primarily driven by older adults, with 31% led by individuals aged 65 and older.
Only 31% of cough, cold, and/or flu conversations are positive in sentiment. When convos are positive, individuals are sharing tips and talking about the relief of their symptoms.
In the cough & cold category, shoppers are spending, on average, $50.32 on 9 items. While the vast majority of these baskets have one cough & cold item, approximately one in 10 baskets have multiple items.
To learn more about how Inmar uses data and insights to develop more impactful influencer campaigns, contact us today!