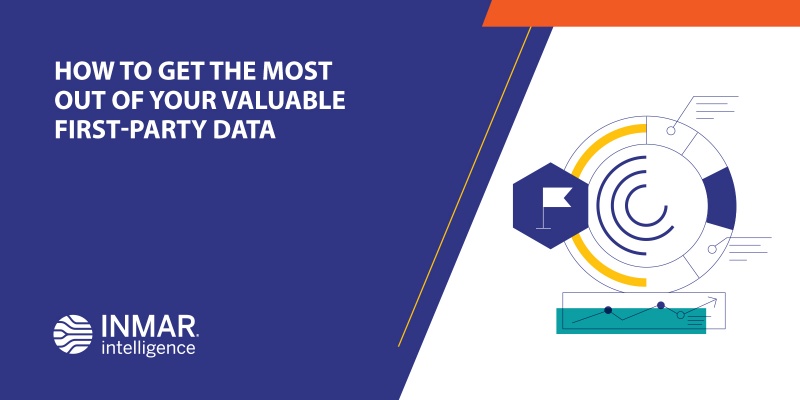 According to eMarketer, four in 10 marketers say they are only tapping into 40% or less of their company's first-party data potential. To address this "opportunity cost," many marketers at retailers and brands have invested in data management strategies, such as onboarding software that helps aggregate all 1st party data, unify user & customer IDs, and organize that data into segments. While this addresses the issue of collecting and organizing data, it lacks ways for the marketer to use this data in meaningful ways.
So, you have first-party data or are working on collecting that data — how do you make the most out of that information?
ENHANCE YOUR MEDIA TARGETING 
One of the ways you can start deploying your first-party data is through targeted media, and with a large majority of customers expecting personalization, it's time to hit the ground running. Because you can use your data to target customers through a variety of known activities, your messaging should reflect activities you want them to take next.
The simplest way you can accurately and efficiently create and activate media against audience segments is by utilizing a self-serve Demand Side Platform (DSP).  First-party data allows you to create customizable segments that can fit the needs of any campaign, so consider what types of audiences will be crucial for expanding your business and then create them. Extend the value and expand the reach of your audience segments by amplifying your brand's message across multiple channels like targeted social media, connected tv (CTV), and programmatic media to reach the right consumer, with the right message, at the right time. 
Besides the benefit of advertising directly to your customers and providing a personalized experience, you can create additional scale in your marketing by building audiences modeled on your first-party audience.
OPTIMIZE YOUR MEDIA
Without a clear connection between online advertising and in-store sales, understanding what leads to an in-store purchase can be close to impossible. As a result, these highly valuable offline conversions are often left out of programmatic media optimizations, which rely almost solely on digital activities. But, through integrated data intelligence platforms, you can maximize the impact of your data by optimizing towards sales of specific products, brands, or UPCs. 
To give an example of how in-store sales optimizations led to successful media campaigns: Inmar partnered with a bottled water company to drive sales at a national retailer. Using our data intelligence platform,  the advertiser was able to connect retail POS data with a customer ID — tracking consumers from media exposure to purchase. Throughout the campaign, the brand experienced an 86% lift in daily sales at the targeted retailer, and over 5 million unique, verified category shoppers were exposed to branded content.  
The connection from impression to conversion allowed Inmar to more accurately optimize towards behaviors consistent with online and in-store purchasers.
REAL-TIME SALES ATTRIBUTION
The missing link within CPG advertising is the ability to understand the impact of media on in-store and eCommerce sales. While 96% of digital marketers agree attribution is critical to their marketing decisions, 36% of US digital media professionals are struggling with accurate measurement, and 34% struggle assessing campaign ROI. 
Considering most advertisers have little to no access to retailer sales data in a format that provides the granularity and data quality that they need, advertisers are unable to truly understand their media effectiveness. With Inmar's ability to connect in-store purchases to digital campaigns, we can close the loop for one-to-one attribution in real-time — finally providing advertisers with one of the most elusive, yet essential, elements of their marketing toolkit. 
Creating a plan to fully optimize the potential of your first-party data will be crucial to your marketing success in 2021 and beyond. Advertising strategies that are rooted in transparent, first-party data ensure your campaigns will be focused on reaching an actual person, not just targeting an action or behavior. So, continue testing, learning, and optimizing to get the most out of your first-party data. 
To learn more about retail media networks, and the role first-party data plays download our latest report.