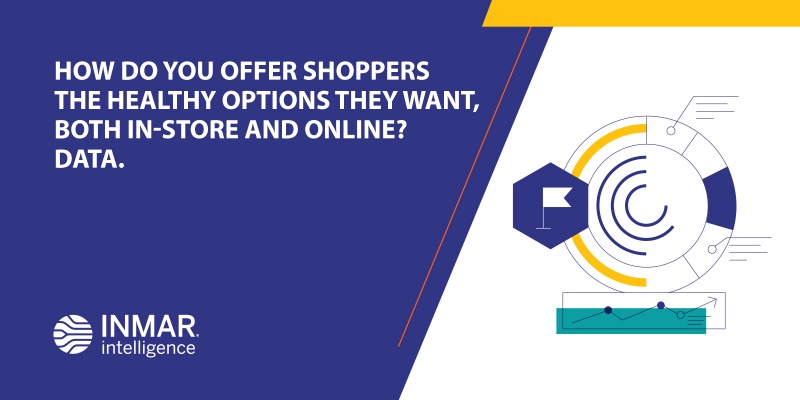 It's not easy to meet shopper demand for healthy food options, especially now that hybrid shopping is here to stay. But understanding your customers' needs is the key to success.
The grocery industry has been making great strides in offering healthier products in response to feedback from consumers, but there's more work to do. As shopper preferences become more specific — think vegan, paleo, gluten-free and keto — it's become even more critical to anticipate their needs and provide personalized recommendations and offers to help meet those needs. 
To better understand customer preferences, grocers require access to data that clearly identifies what shoppers want. With robust, first-party data about customer behavior, retailers can make decisions based on proven needs, not guesses.
When you know your customers well, it's easier for you to anticipate their desires and provide them with exactly what they want.
By analyzing customer data, grocers can see what products shoppers purchase most often and use this information to tailor their offerings accordingly. For example, if a shopper's purchasing habits indicate a vegan diet, you don't want to waste their time — or your promotional dollars — offering them deals on meat. With the right data, you can send personalized recommendations and offers focused on their vegan lifestyle. This not only increases the chances of promotion success, but helps build long-term loyalty with customers who appreciate the fact that you understand them. 
WANT AN E-COMMERCE SOLUTION THAT USES DATA TO MEET GROCERY SHOPPERS' SPECIFIC DIETARY NEEDS? WE CAN HELP.  AND DON'T MISS THIS ARTICLE ON GROCERY DIVE FOR MORE INSIGHTS.