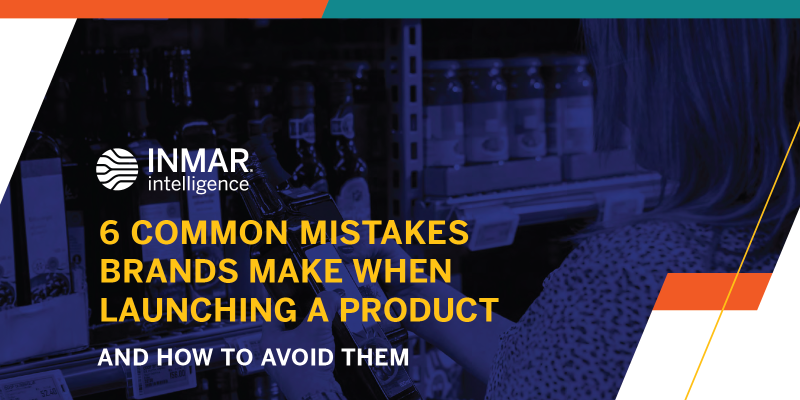 We know you've seen that old stat floating around that says 95% of new products fail. Unfortunately, it's true. However, you can't let this single statistic dampen your excitement to see your new product on the shelf. Instead, use it to motivate you, and inform your strategy. 
Getting your product on the shelf is hard. But it takes even more work to maintain that shelf space.
Many smaller, emerging brands make simple mistakes that doom their product launches, becoming part of the 95%. Luckily, there are some simple steps to take to give your product the best chance to be a part of the successful 5%, and we're sharing those tips with you in this free guide!
If you lead a smaller, emerging brand and haven't experienced, first-hand, the tumultuous journey of maintaining shelf space in a grocery retailer, then this resource is perfect for you. 
Here's a sneak peak at the 6 common mistakes:
Mistake #1: Not focusing on your target shopper 
Mistake #2: Underinvestment in incentives at launch
Mistake #3: Underinvestment in awareness initiatives
Mistake #4: Overlooking key seasonal periods for your category
Mistake #5: Forgetting to regularly engage with your retailer
Mistake #6: Underestimating the impact of packaging and shelf signage
DOWNLOAD THIS FREE GUIDE TO LEARN MORE ABOUT THESE 6 MISTAKES, AND WHAT YOU CAN DO TO AVOID THEM.