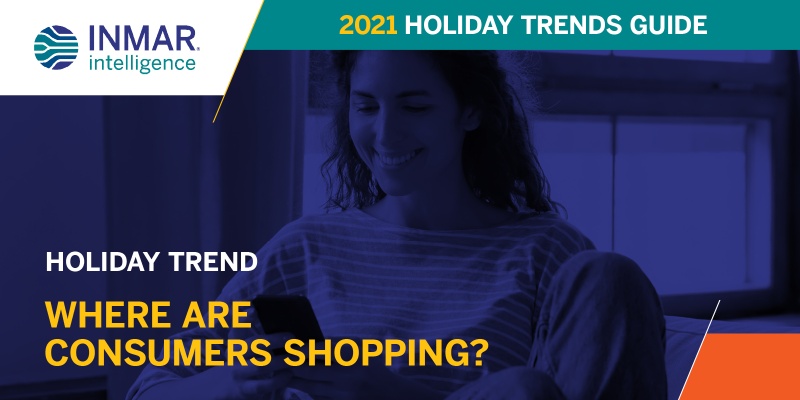 While many of us hoped that the themes which defined 2020 would be ancient history by now, the reality of continued social distancing and masking-up are starting to sink in. Many of the tactics holiday consumers used to gift and gather last year will reappear in 2021 — some of which will have evolved through continued learning of pandemic-safe shopping strategies. 
Let's face it — holiday shoppers are not typically a reserved or casual bunch. Either by way of viral videos or first-hand exposure, we've all seen the crowds rushing into a Black Friday sale, the empty shelves left by rabid buyers of the season's hottest toys, the crowded parking lots and near-endless lines outside of stores. And having been cooped up and relying on online shopping for the better part of the last year, many are exhibiting a desire to "revenge shop" — a ruthless consumer intention that both excites and scares brands and retailers ahead of these winter holidays.   
As uncertainty surrounding in-person shopping remains, consumers will be getting craftier to cope with the continued reshaping of their usual holiday shopping experience. Thankfully, with rich behavioral and browsing data from the last year — and a keen eye on trends — we know where to find these shoppers, and how to enable the consumption they're craving. 
Buying Takes No Breaks
The winter season is a wonderland for sellers and marketers. For better or worse, humanity has been conditioned to associate the back half of the year with always-on consumerism, thanks to back-to-back holidays and traditions. Interestingly, shoppers exhibit a dichotomy of proactivity and reactivity throughout these buying occasions that is unique to the winter holidays:
61% of shoppers start planning and making winter holiday purchases between October and November, with another 23% shopping all year.
However…
91% of holiday shoppers make seasonal purchases at the last minute. 
This duality means that the opportunities to approach and attract holiday shoppers are nearly limitless. And there's also no limit to what can be offered:
Last-minute purchases take the form of:

57% Gift Cards
44% Gifts for Family
35% Recipe Ingredients
35% Alcoholic Beverages
35% Gifts for Friends
30% Disposable Items for Entertaining
… and more!
Shoppers Are In Line and Online
The intersection of national lockdown and evolving technology lead to a massive growth of online and hybrid shopping in 2020. As this trend continues this year, expect consumers to combine physical and digital shopping more often, using whatever new tools they can find. 
Shopping approaches will be different depending on the category. When asked for their preference, consumers responded that they're planning to buy the following categories in the following ways: 
Electronics: 38% Online  |  20% In-Store  |  33% Both
Toy Gifts: 29% Online  |  26% In-Store  |  33% Both
Food/Ingredients: 20% Online  |  47% In-Store  |  22% Both
Our complete Holiday Trends Guide, available below, contains similar insights into additional categories including alcoholic beverages, clothing and apparel, gift cards, beauty, skincare, and more. 
People will be engaging in their chosen shopping experience based on specific assumptions about those channels. When asked to describe the features and factors they associate with in-store shopping compared to online shopping:
49% said they consider in-store shopping more convenient
43% said they expect better prices in-store
39% said they want to test products in the store
31% expect more product variety
31% said they expect quality customer service in the store
29% consider the in-store experience fun or enjoyable
Additional factors include personalization, deals, promotions, incentives, time savings, and a simple return/exchange process. 
Take The Reigns With These Trends 
Going into the holiday shopping season without a plan is like skiing with roller blades. Sure, you'll get to the bottom of the mountain eventually, but everyone else will have made it down hours earlier and with far fewer bruises. There's no reason not to arm yourself with the right tools for the job.
Consider this Holiday Trends Guide our gift to you — a pair of skis constructed of the finest data, trends, and insights to help make that mountain much more approachable. With this guide, you'll gain a deeper understanding of where and how shopping will take place, what hosting and gathering will look like, how the halls will be decked, and much more. 
Download our 2021 Holiday Shopping Trends Guide today!