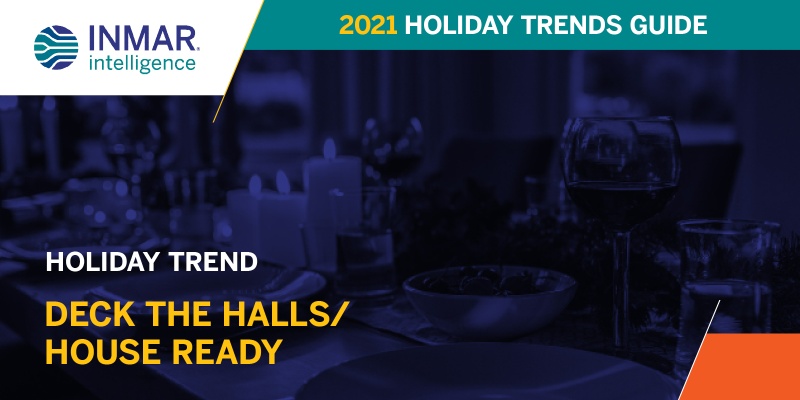 In preparation for the holidays, consumers begin planning their cleaning schedules, browsing for inspiration, and decorating their homes — inside and out — earlier every year. In fact, 95% of consumers say they decorate in November. 
Those same consumers are also on social media, talking about holiday topics and stressors, months before the holidays hit. That's an opportunity for marketers to work their way onto shopping lists. 
Here are 3 other opportunities, as we head into the holiday season:
Convenience was a key theme, and search term, with holiday decorating. 
Using influencers and digital media, highlight the ways your brand can help create an easy, beautiful holiday scene. Be present across social with the right message, focussed on convenience. 
Searches for DIY in December are 50% higher than the months prior. 
Just because you're a consumable brand doesn't mean you can't be a part of the DIY trend. This holiday season is your chance. Advertise and capitalize on different holiday use cases for your product.
Don't forget about the two big "clean ups" before and after the holidays. 
As consumers tidy up and get organized before — and after — the holiday season, show them organization tricks, cleaning hacks, and best practices.
Looking for more ways your brand can be involved in holiday decorating this season? Download our full Deck The Halls/House Ready Holiday Guide.