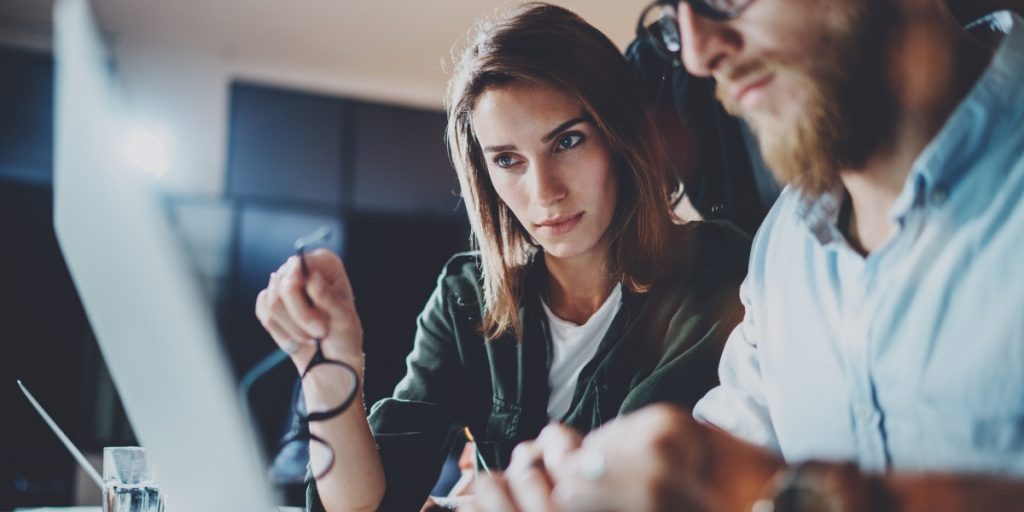 The phrase "hindsight is 20/20" is typically connected to regret about unsatisfactory outcomes or unforeseen circumstances. The phrase often serves an excuse not to dive deeper. In reality, hindsight is not 20/20 — not all facts are known, not all variables are accounted. However, hindsight can drive important lessons learned, and when combined with other data, can yield predictive analyses, or foresight.
A recent conversation with Rob Zomok, Inmar's Senior Director, Supply Chain Performance Analytics, led to some interesting thoughts about how hindsight translates forward. Our conclusion: Foresight is entirely possible when you have the right data.
That last sentence contains the "D" word: DATA. The term "Big Data" gets tossed around a lot these days, and with good reason. Truth is, Big Data has the capability to transform your business and disrupt the market. In pursuit of it, companies invest in platforms, indexing systems and data commerce. However, such efforts shouldn't overlook the powerful grassroots form of Big Data that can be harnessed at every level of the organization to drive better decisions on all levels.
Where should you look to harness the power of grassroots data? Start with the pools of data that are a byproduct of everyday core activity: Perhaps indirect labor or third-party costs, inventory, employee turnover, returned or unsold products.
What if the data from those activities are collected at various points in normal processes and analyzed ad-hoc, or as part of a dashboard, or when resources become available? Managers can better manage, while directors and VPs improve their organization's capabilities.
Now, what if the data from operations, vendors, HR and merchandising have intersecting points or related dimensions? Collaboration across departments, with peers and vendors, sharing data and comparing notes, opens a path toward much more powerful solutions.
In the following scenario, they aren't solving for individual process improvements, but for systemic optimization. While this involves data that some will view as "hindsight," the reverse supply chain, where it acts as an intersection point of many upstream inputs, represents an excellent source of system-wide data:
A leading retailer's supply chain organization sought inventory reduction to reduce working capital requirements. Simultaneously, the merchandising organization targeted a solution to high return rates on certain electronics items that were at end-of-life, but were returned after the negotiated return window.
Leveraging data gathered within the reverse supply chain through Inmar, operations discovered that while, on average, stores returned items within the "sunset window," the standard deviation for the return timing was high. Therefore, many of the items stayed on the balance sheet for an extended period of time. Further analysis also showed that in the four weeks following the sunset window, damage rates on these items increased 244 percent! Not only did the retailer have a working capital issue, they were losing money on the negotiated credit allowed by the vendor.
This is a great example where data gathered ongoing through an underutilized process can yield incredible insights. The retailer, working with Inmar, was able to identify these opportunities and focus Lean/Six Sigma resources to reduce the variance and can save more than $500,000 annually.
The quest for optimization and decision-making, of course, does not end there. Hindsight, when exploited to its potential, assists in making executional plans that have a higher likelihood of success. The next level of decision-making excellence requires augmenting the hindsight with real-time data to create foresight.
Seasonal products remain, after a new product launch, the most difficult goods to forecast. The inventory levels, supply chain efficacy, store merchandising and positioning all play a large role in the successful sell-through. Making things more difficult, if the product is date sensitive, a problem may not surface until months later.
One large CPG/retailer network experienced difficulties with seasonal sales, in difficult-to-detect pockets of inventory that would not surface until months after the season when the goods expired. The decision the following year was to simply cut buying early and suffer out-of-stocks. While this cured the symptom of returns volume, it did not cure the condition. Measuring seasonal product performance in real-time during the selling season, then following-up on its movement in its "everyday" location months later, is a perfect example of combining hindsight and real-time data to build foresight to enable stronger planning for upcoming cycles.
Finally, the talent could be within your walls or faux walls of your pods or cubicles. Investment in lean training and problem-solving in cross-functional groups can pay off in bringing hindsight to foresight. If the capability isn't within your current resources, you may find your vendors have the talent, unbiased view and expertise to guide the process and farm the data. Success in transforming past experience into future success is a matter of simply identifying the opportunity and seeking out the best set of resources to match.
Tackle process improvements at every turn. Embrace hindsight and work with those around you that do the same to squeeze value from the data and insights it provides. Finally, align or acquire resources that can add real-time facets to layer upon the hindsights. Teaching your operational owners to exploit these opportunities can take what critics may view as peripheral data, or hindsight, and thrust them into foresight.
What do you think? What are your company's challenges in translating insight into foresight? Share your thoughts in the comments section below.
Topics