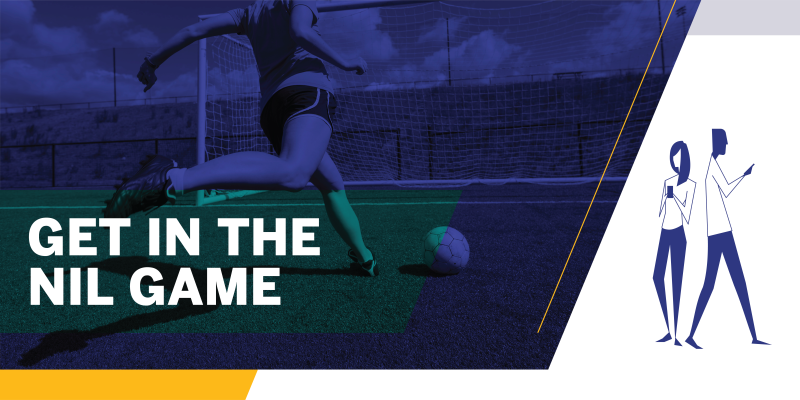 For the first time in the history of collegiate athletics, student-athletes now have the ability to monetize their name, image and likeness (NIL) across all sports and divisions. Rule changes enacted this year allow them to engage with brands and retailers for sponsorship opportunities — including product endorsements on social media, events and personal appearances, and more.
Safety first — Is there any risk?
Safety for the athletes, schools, and brands should be taken seriously at all levels. Anyone entering the NIL era should be acutely focused on understanding and avoiding any associated risks. Brands, schools, and all other associated parties deserve the same high standards of protection that the athletes themselves receive. 
Inmar's 360° approach to safety protects athletes, schools, and brands proactively through compliance monitoring, AI-assisted vetting, content certification, takedown guarantees, and more. This means everyone involved is presented with a safe, compliant workspace. 
"But athletes aren't trained as content creators."
Authenticity is sometimes stronger than production value in the influencer space. 
Today's student-athletes are products of a decades-long internet culture. These individuals have grown up surrounded by content of all forms and functions, and are capable of understanding what makes an effective piece of content. 
Student-athletes also have far higher engagement rates (some nearing 30%+!) compared to traditional influencers' 1-2%. Audiences are already used to their voice and style, and are highly engaged with their content despite the presumed lack of "professional content-creation training." 
Our new infographic gives you the NIL play-by-play!
Student-athletes are ready to play the influencer game, and are more than capable of driving significant results. Are you ready? Download your copy today!