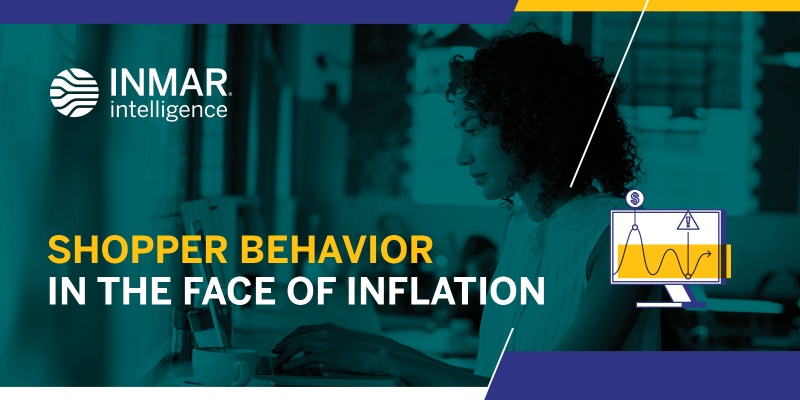 As the United States reaches the highest inflation rate in over 30 years at 7.9% as of March, CPGs and consumers alike are trying their best to navigate what — for many — are unprecedented times.
For brands in the grocery industry, high inflation can mean navigating shortages, supply chain issues, and upped material costs — forcing them to raise prices.
For consumers, it means saving, saving, saving — especially on essential items, like food and groceries.
Something has to give — CPGs are in the difficult position of raising prices while consumers are trying to save money.
But brands can still effectively gain, and retain, shoppers — it's all about having the data and insights to form powerful marketing plans.
PREPARE FOR THE PRESENT BY UNDERSTANDING THE PAST
Shoppers' behavior during the recession can be a strong indicator of what's to come.
During the recession, shoppers were desperate for savings, as 54% were eating out less (meaning an increased need to buy groceries to cook at home).
At that time, food coupons represented more than 60% of all coupons redeemed.
HEAR FROM SHOPPERS THEMSELVES — WHAT'S MOST IMPORTANT?
We asked shoppers directly about their preferences and practices to save money — specifically on groceries — during high inflationary times.
61% of shoppers would still purchase their preferred brand over a lower-cost option if their preferred brand offered a coupon or discount.
LEVERAGE EXPERT DATA AND INSIGHTS
Make data-based decisions and be confident you're reaching shoppers where, when, and how they need.
Leverage Load-to-card — the highest redeemed method in 2021 with a 13% year-over-year increase, and continuing to rise in 2022.
Our new white paper, Shopper Behavior in the Face of Inflation, dives deeper into exclusive data and insights needed to reach and engage shoppers in challenging and competitive times.
SIMPLY FILL OUT THE FORM FOR INSTANT ACCESS