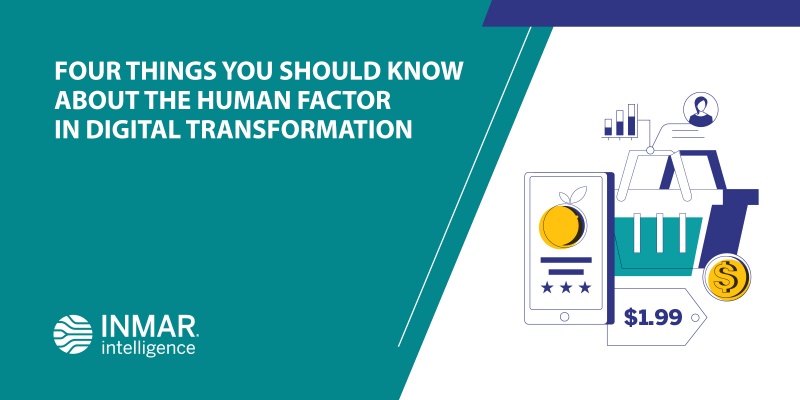 Technology platforms that bring access to the widest input of data and near-unlimited computing power will be the tool of choice to transform workflows in the 21st century. However, the human factor is the most unpredictable element of this digital transformation. Many leaders won't take human behavior into account until it's too late, putting these important technological investments at risk. However, with an understanding of how humans will impact success or failure in such endeavors, retailers and brands can help ensure a smoother, more successful process. Here are 4 things you should keep in mind before, and during, your digital transformation. 
Digital transformation is a human process as much as a technological one
While technology plays a large role in digital transformation, humans play an equally important one. Therefore, humans must embrace the digital mindset — and grasp their role in digital transformation — for organizations to finally, officially arrive in the tech age.
Humans, not technology, will make or break your digital transformation
The human factor presents the greatest risk to what is perhaps the priciest investment most organizations will make in the coming decade. Yet, it is also humans who can help ensure your business benefits greatly from that investment.
Recognizing and understanding the human factor is critical for success
Without an understanding of this risk to any digital transformation initiative — and a deliberate effort to counter it — true digital transformation and the dollars invested in it are at risk.
Smart, secure technology can help build trust
Blockchain technology can provide a single, transparent source of truth — so trading partners can operate and cooperate with trust. This is key, because a lack of trust slows transactions and costs companies millions of dollars on wasted processes.
Want to know more? Read the recently published article in Forbes, by our Chairman and CEO, David Mounts.