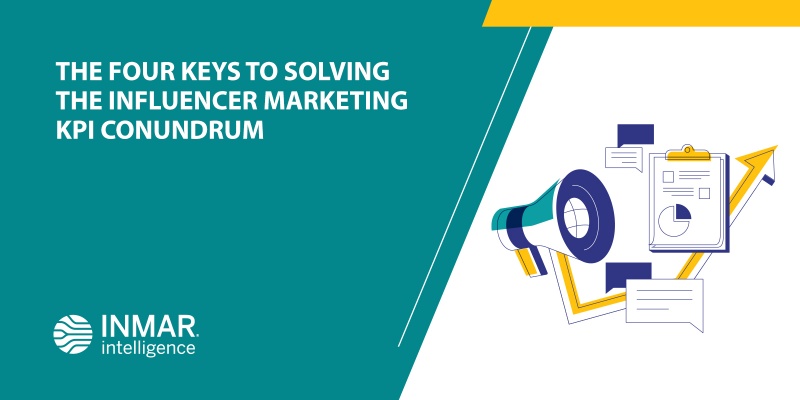 The Shopper Journey is no longer linear. Measurement within Influencer Marketing can be difficult for this reason. 
67% of consumers use multiple channels to complete a single transaction. Today's connected shopper may go one place for a product review, another for a promotion and yet another to complete their purchase. Even within your category, the shopper journey may look different. As a marketer, you have to do your best to measure marketing across the different places the consumer is making a purchase. 
Consumers don't necessarily shop with one retailer, or even on one website. It is critical for you to be able to sift through all of these touchpoints to understand what is driving value. As a brand or retailer, you need to be able to shift and make quick changes as the landscape of shopping evolves. Influencer Marketing is not only a top funnel tactic, it's really shifted from being a one-line item in a marketing plan, to becoming the entire plan for some companies. 
Measuring the impact of Influencer Marketing can take multiple inputs and modeling for a true, full-picture.  
With Influencer Marketing you are going to get it all. You're going to get awareness, the endorsement from the influencer, and with all of the new technology and social commerce capabilities, the influencer can really drive the consumer all the way from first exposure, through to purchase. This trend should really be expedited as more and more social platforms release technology to remove the friction from content to purchase. It's important to tie the ROI to the activity in a 360° holistic view across different retailers and channels. But for many, this is the key challenge. 
Brands and retailers should consider utilizing exclusive landing pages and exclusive coupon codes that makes the experience tie directly to where the consumer is making the purchase. This allows for a more accurate measure, but is not always possible. According to Inmar Intelligence 2020 State of Influencer Marketing, 52.9% of marketers found measurement to be the most valuable feature when working with an influencer partner. It really is all about determining which strategy works best for your brand and finding that partner you can work with to achieve your goals.  
Long-term partnerships with influencers is a key way to drive ROI. Influencers are most successful over a longer span of time, not just within a campaign window.
Given time, you can build the relationship with an influencer and they can really understand your brand in a deeper capacity. Shopper journeys can be so long and complex that providing value in a number of different stages in the shopper journey is crucial. Influencer marketing does not have to be based on the last click. Assist rate will inform you of the activity that had an influence on the sale, but was not necessarily the last click to purchase. Influencers have a 40% assist rate compared to a 14% average with more traditional marketing.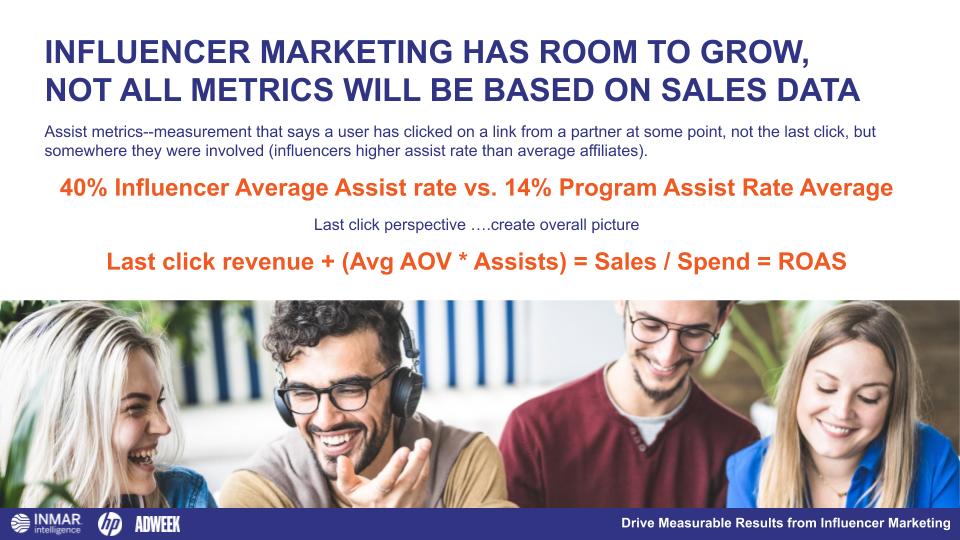 The value is not only found in the last click perspective.  Most brands can only access surface level data on their own. It's important to recognize the tools you have in your own toolbox, but also understand when you need to look to a partner for help. 
Influencer marketing continues to evolve. Brands need to be comfortable with trying new things, including test and learn situations.   
Be open to making authentic and long-term relationships with your influencers. Don't be afraid to think outside the box and look at long-term partnerships that you can build over time with your influencers. You can start small when working through new ideas, and in a way where everyone feels comfortable. From there, look at connecting pay to performance. 
One of the biggest areas of fraud in influencer marketing is with followers. Many marketers are still using follower count as the most important metric when analyzing influencers. Marketers need to think through how to get closer to what the actual goals of their campaigns are. In many cases, potential reach is listed as a KPI. However, this is not the best metric to look at for performance. There are a lot of really great niche micro-influencers out there that have a lower number of followers, but the content reaches the right people and they see higher levels of engagement compared to celebrity influencers.  
Follower count alone is not the best metric to look at when the key KPI is driving sales. Contrary to what a lot of brands are focused on, follower count is not the be all end all in terms of what you should prioritize when evaluating and selecting an influencer. 
To learn more about solving Influencer Marketing's KPI Conundrum, be sure to watch the full webinar below.