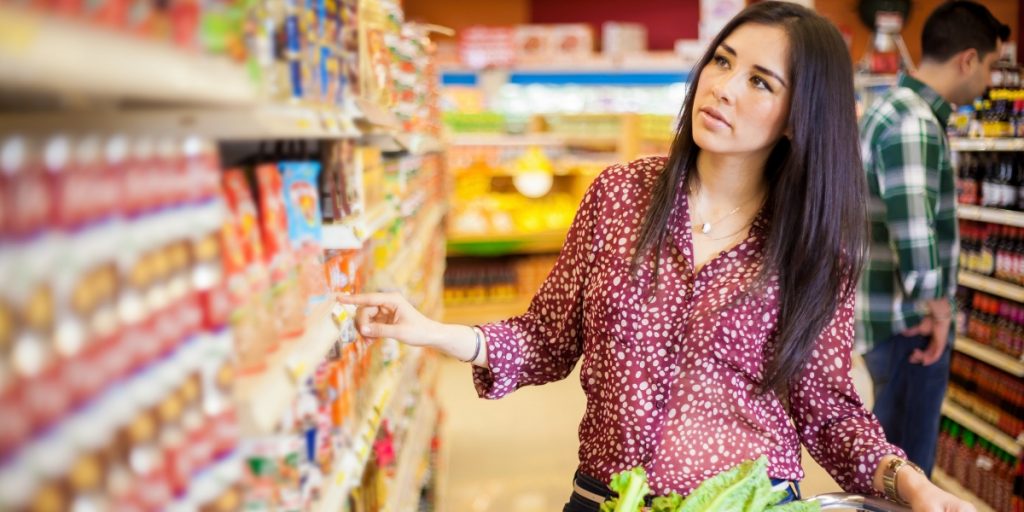 Thanksgiving weekend sales data provide a fresh reminder that consumer shopping behavior continues to be transformed by the growth of online and mobile channels. The number of shopping trips to brick and mortar stores over the weekend actually fell 4 percent, while sales increased a meager 1 percent vs. year-ago, according to Black Friday 2013 data released from ShopperTrak. But Cyber Monday, as detailed in IBM's Cyber Monday Report 2013, was a different story: online sales rose 20.6 percent, setting a record for the biggest e-commerce day in history. And mobile shopping was way up, representing 32 percent of online traffic and 17 percent of sales.
It may not be surprising to learn that shoppers' response to coupons in fast moving consumer goods (FMCG) categories is also changing dramatically. However, at Inmar, we've discovered a perplexing disconnect between declining coupon redemption and an expressed, "pro-coupon" mindset among shoppers. Importantly, it could leave many consumer marketers wondering, "what should we do?"
Here are the facts: midyear results indicate 2013 will be the second consecutive year of declines in total coupon redemptions (-14.3 percent in 2012, followed by -4.3 percent through Q3 2013). The growth of "digitally discovered" coupons — both print-at-home and paperless/load-to-card — along with renewed strength in coupons distributed in-store (e.g., on-packs; on-shelf; and Catalina at-register) has partially offset free-standing insert (FSI) declines, but total redemptions are still down.
Meanwhile, in Inmar's national shopper survey earlier this year, consumers were emphatic in saying their use of coupons has actually increased versus the prior year (54 percent citing an increase vs. 4 percent who said it had decreased). For many shoppers, couponing and the search for deals has become second-nature — they clip, download, and share . . . in-store, online and across all retail channels. What the decline in redemptions really indicates is that marketers are coming up short in (i) reaching shoppers (ii) with compelling offers (iii) for the products they want to buy.
When speaking with CPG companies, we often encounter resistance to change concerning their consumer promotion strategies and tactics. This is in stark contrast to the relentless drive for product innovation or the social media experimentation many of these companies embrace. Meanwhile, the data clearly show that recycled consumer promotion tactics, repeated year after year, are having less and less impact.
So, what's a brand to do? Here are five steps CPG marketers should take in 2014 to maximize the effectiveness of their brands' consumer promotions:
Shift from national to market-based promotion planning.
Although this undoubtedly adds complexity and workload, our experience working with CPG brands repeatedly shows this to be the single biggest opportunity to optimize a brand's promotion spending. The rationale is simple — concentrate your promotion spending in the geographic markets where it will generate the highest returns by efficiently reaching and engaging your target shoppers. Brands that plan, execute and measure promotion results on a market-level (or by market clusters) maximize efficiency and effectiveness by setting offer values, frequency and methods in line with opportunity. This approach avoids under- or over-funding individual markets, an inherent weakness of "one size fits most" national plans.
Integrate your promotion planning "holistically" across platforms.
Many brands have separate plans, budgets and, occasionally, different people (internal and agencies) handling digital versus "traditional" promotions (coupons and rebates). It's tough to gain efficiencies or even figure out what's working when promotion components are managed in silos. Instead, brands should implement a centralized planning and reporting process that integrates promotions across platforms. By using consistent performance metrics and thorough post-event analyses to compare results, brands can intelligently allocate funds across platforms to achieve the "right" promotional mix (e.g., between FSIs, digital and Catalina).
Coordinate consumer promotion and shopper marketing plans.
A more basic level of required coordination, overlooked too often by CPG companies, is between national brand promotions and account-specific initiatives ─ particularly at the largest retail chains. The result can be overly generous "stacking" opportunities for shoppers which get publicized by bloggers and can lead to a "viral spike" in redemptions.
As digital, mobile and social media spending continue to grow, include consumer promotions to drive purchases.
Brands' heavy investment in digital marketing represents a largely untapped opportunity for sales activation. Few brands do much beyond offering print-at-home coupons on their Facebook page or enclosing links to coupons within their CRM emails. Digitally speaking, brand promotion activity significantly lags shopper behavior. Far more experimentation should be occurring to take engagement to the bank by including targeted incentives within various types of brand content to drive near-term purchases. Consider testing programs to reach known shoppers who can be targeted based on their purchase history.
Test and measure…continuously!
A "test and learn" mindset must be ingrained in the DNA of any effective marketer. Brands should develop rigorous testing plans to measure the effectiveness of alternative tactics in meeting specific objectives. By systematically using small scale, data-driven market tests to answer the "what ifs?" brands can create a self-sustaining optimization process. In addition, with growing promotion fragmentation, and the need to layer promotion elements to create a "holistic" event (e.g., FSI and digital coupons), testing becomes more important as a way to isolate the contribution of individual elements.
As shoppers' penchant for deals continues to grow, savvy brand marketers will have numerous options for promotion vehicles and technologies available to engage them. A key to success will be a disciplined promotion management process that can harness reliable and actionable data to inform decisions about the "right" promotion mix and the "best" offers to maximize sales and ROI.
by David Evans, Vice President, Brand Solutions