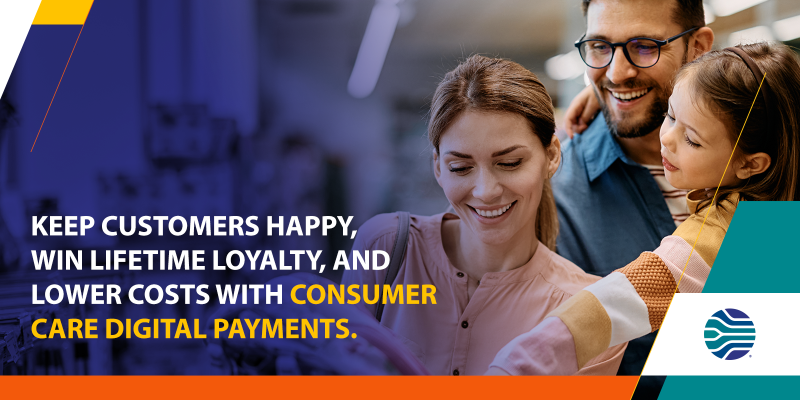 Mistakes happen: Products can be damaged during shipping, expired foods can accidentally get left on the shelf, manufacturing defects can impact quality — the list goes on. And, while shoppers might wish for perfection, they realize it's not always possible. In fact, they're willing to be understanding, but only if you make it right quickly and easily. 
In a recent Inmar survey, 64% of people said they are likely or very likely to buy a product again if the brand resolves the issue effectively.
93% of respondents say they expect a resolution within a week.
So, what's the best way to resolve those issues, when shoppers expect it to be fast and easy? Consumer Care Digital Payments. 
Consumer Care Digital Payments:
Eliminate slow, cumbersome paper coupon "make-good" payments 
Lower administrative and functional costs vs traditional CR high value paper coupons
Reduce resolution time and improve the consumer experience
Eliminate fraud
Let shoppers use their preferred digital payment methods 
When mistakes happen, Inmar Consumer Care Digital Payments are the all-in-one solution that gives shopper near-instant satisfaction. In fact, the average resolution time is less than one business day. You can't do that with traditional CR paper coupons.