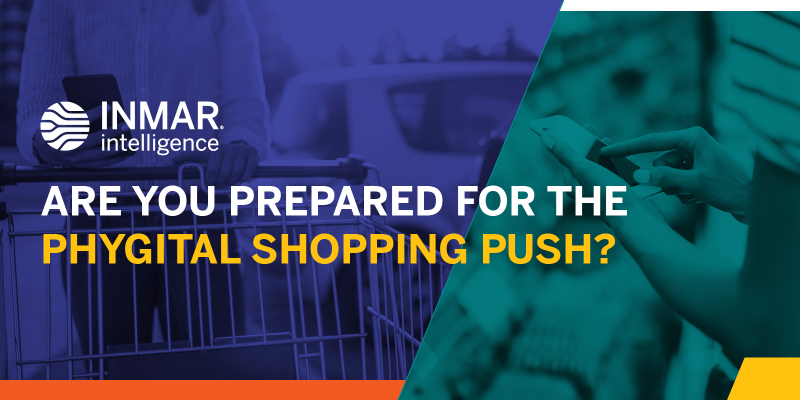 Ah, the Metaverse — the divisive concept of a virtual utopia existing on top of our tangible universe. You might hate it. You might love it. But you can't ignore it. Because its potential validity stems from one very real shopping shift — consumers' new interest in a blended digital/physical shopping modality. "Phygital" may be just as much a buzzword as "Metaverse," but the former is far further along — and is already changing everything we knew about shopping. 
Shoppers are suddenly in control, and want experiences that are tailored to their new mixed-media preferences. How do brands and retailers respond? It's time to commit to a real relationship with the modern consumer. 
FOUR WAYS TO BUILD A FUNNEL OF PHYGITAL FUNDS
In collaboration with Adweek, we conducted research to answer a series of questions tailored to this shopping shift:
What do shoppers really value?
Which channels do shoppers and marketers consider critical right now?
Where should marketers be targeting future investments to stay engaged with the multichannel consumer? 
How can marketers create the best omnichannel shopping experience?
The findings, which are outlined in depth in the full report available via download on this page, act as a complete guide to capturing phygital dollars. Here are the topics covered in the report:
1. Understand Phygital Shopping 
How do marketers build an omnichannel approach that works?
2. Exercise Extreme Agility
Phygital shopping is still evolving, and norms change by the day. How do marketers stay on top?
3. Strive for a Seamless Omnichannel Strategy
Tech that links in-store and online remains the biggest obstacle to commerce success. How do brands and retailers overcome this hurdle?
4. Build an Engaging Experience
How do marketers meet consumer needs for customized, captivating shopping? 
Learn more about these four key steps — and how to build a fool-proof phygital strategy in 2022 — in our new report entitled "Finding the Sweet Spot: Where Physical and Digital Commerce Intersect." Download the full report today!