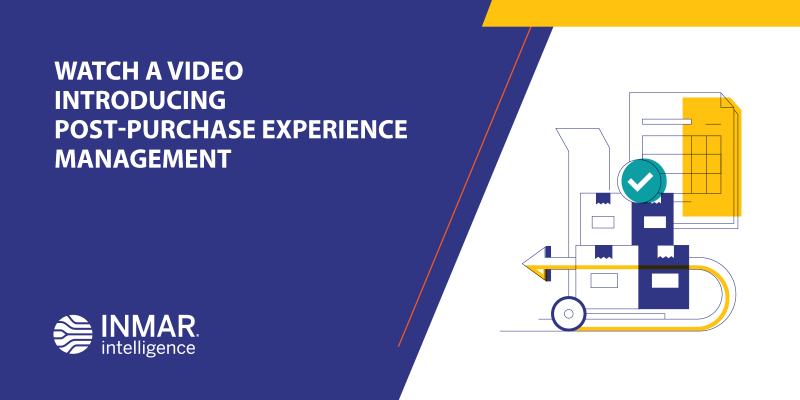 Successful e-commerce starts with a user-friendly purchase experience. But, if omnichannel retailers and dedicated online sellers want those purchases to repeat, they need to ensure that customers enjoy on-time-as-expected delivery and, when necessary, an easy and effortless returns experience.

That's a fact; not an opinion. Ninety-eight percent of shoppers report delivery impacts their brand loyalty while 72% of shoppers say their returns experience influences buying again from the seller. 

And that's why we're collaborating with Convey, the global leader in delivery experience management, to deliver a new, combined offering -- Post-Purchase Experience Management -- that makes it possible for merchants to effectively manage the increasing complexities of e-commerce delivery, exchange and returns while ensuring shoppers enjoy a superior, reliable and branded experience.

Providing unified consumer communications, end-to-end visibility, expansive data capture and comprehensive returns management, this new solution delivers superior visibility and functionality -- both forward and reverse -- to both merchants and shoppers. Sellers with our Post-Purchase Experience Management solution in place can be confident and aggressive in their customer service promises while buyers can be assured of an informed and positive delivery and returns experience.

If you're looking for a definition of "win-win," this is it.

Our timing in bringing this advanced functionality to market is entirely intentional as e-commerce sales grew 32% in 2020, while returns of online purchases skyrocketed 148%. It's become essential that retailers optimize both their delivery and returns practices if they're to effectively compete online and create the consistent e-commerce experience that shoppers are demanding. And now, with Post-Purchase Experience Management, they can.