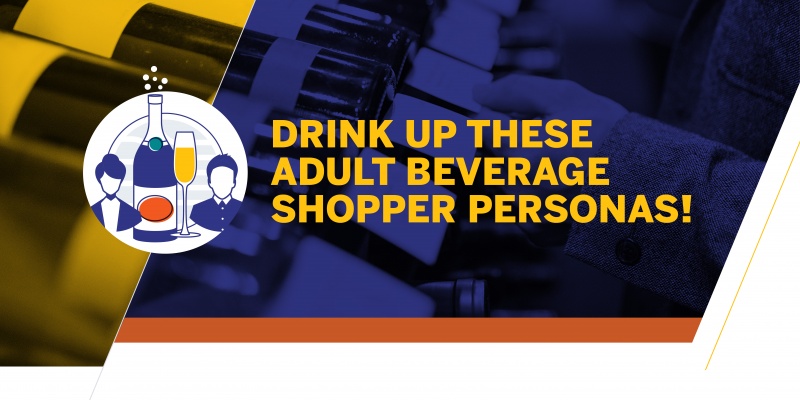 Want to know exactly what adult beverage shoppers are looking for, and when they're looking for it? This guide has you covered. 
Whether you're trying to sell beer to a 35-year-old woman in May, vodka to a 60-year-old man around the Holidays, or foods that pair well with both, our data-driven insights can help you create relevant, personalized messages that will resonate and motivate shoppers.
If you're treating all adult beverage shoppers the same, they might be shopping somewhere else!
In this age of personalization and tailored messaging, blanket advertising can alienate more than engage. That's where Inmar's proprietary ShopperSync™ CDP comes in. ShopperSync uses social listening data, purchase volume information, and more to create a distilled collection of key insights — which you can use to turn the differences between buyers of hard seltzer, beer, wine, and liquor to your advantage.
Here are just a few of the insights you'll find when you download this free, information-packed guide!
#1
Beer drinkers like to fill their carts with hard seltzers, craft beers, chips and soda
#2
Over the past 12 months, there were 277K posts mentioning sustainable drinking
#3
Wine drinkers are partial to cooking, eating, travel, and social events
Get the entire guide right now!