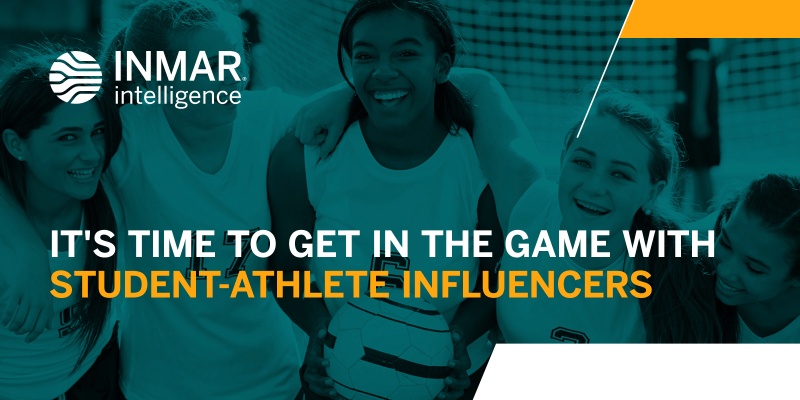 In 2021, we asked marketers about their perceptions, strategies, and concerns related to NIL (Name, Image, and Likeness legislation concerning student-athlete influencers). After running the same survey again this May, we were surprised by what little progress marketers had made in cracking the NIL code.
Last summer, collegiate athletes finally gained the right to monetize their name, image, and likeness to act as influencers and brand ambassadors. Our influencer platform and team were prepared, and immediately began activating these young sports stars in campaigns for brands and retailers. 
The results? Outcomes included engagement rates unrivaled by traditional influencers (some to the tune of 30% vs. the standard 2-3%), improved reach and engagement, and unbelievable return on ad spend. 
It's true that student-influencer campaigns come with a series of rules and regulations that, admittedly, can be difficult to navigate without an experienced partner. Inmar's simplified NIL solution, for example, addresses complexities of compliance, selection performance data, audience data, amplification tools, and analysis and reporting. 
But after a year of testing the waters — and seeing results — many marketers are still afraid to dive in.
The worst part? The hesitation seems to come from a lack of understanding more than anything else. 
Despite having a year to explore and experiment, the number of marketers who say they are "very familiar" with NIL rules and regulations has decreased by 36%. 
The time for "wait-and-see" has come and gone. The strategies are tested, the outcomes proven. It's time to make your mark on the new generation of influencer marketing. 
Get to know the athletes. Get to know the opportunities. And most importantly, get to know the results that can out-pace traditional influencers' by some 20% to 30%. 
Learn more in our new infographic. Download now!